Here at Renovation Insurance Brokers, we are experts in placing insurance for large scale property renovations and part of this is an ability to provide good cover for non-standard items.
In one of our most unusual requests, we were recently asked to arrange cover for a £500,000 church organ which was going to be installed at an insured property.
The custom-made organ was manufactured on the continent and was shipped to the risk address for installation towards the end of the project. We covered this valuable and fragile item from the point it was offloaded on site; tagging it on from the point that the cover provided by the shipper ceased.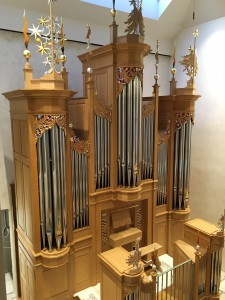 When referring to a property's contents, we are looking at items that are loose; things that are not actually attached the property. But with the organ ultimately due to be physically fixed to the building, it needed to be identified in another way; as part of the 'contract works'.
An item such as this will only be classed as 'fixtures and fittings', and therefore part of the Buildings sum insured, from the point of practical completion. Until that point, it is classed as an item of 'contract works'. This is true of any item which is to be affixed to the structure.
An exceptional renovation requirement for sure, but just another fine example of the importance of a specialist renovation insurance broker who can work to support unique requirements in large scale renovation projects.
We are often asked to protect contents left on site during a renovation project – find out more here: