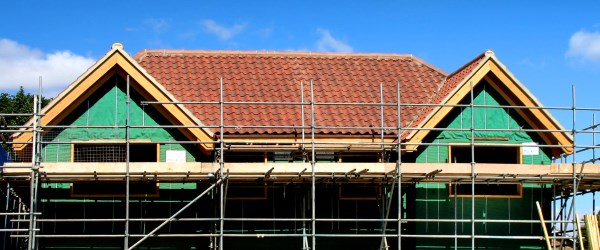 In an ideal world a renovation project would be completed to deadline, and within budget. Are you chuckling to yourself at the mere thought of this?
We understand that the majority of renovation projects overrun, no matter how organised everyone is, it is just the nature of the beast. This is why we are flexible with our approach, and can offer policy extensions tailored to each renovation project.
Be prepared to extend
We've talked previously about the value of a collaborative approach between architect, contractor and broker, and this applies again here. You can't predict the future, but you can have your broker on hand should delays be likely. Be in regular contact with contractors, and know your broker well – these relationships help you react quickly to ensure a project gets covered.
Arranging a policy extension
We see many projects overrunning, and so we are very prepared to deal with the request for a policy extension, or late cover. Setting up a policy extension is straightforward for you; just get in touch with us or your broker. We will assess the project in terms of work already completed, the size of the project and any difficulties from which the delay arose. One size does not fit all with renovation insurance, especially delayed projects, so we will make sure the project receives the cover it needs.
Insuring your hard work
It's easy to think insurance less important at the end of the build, but not having insurance this risks more of the project than it would at the start. You could have the majority of structural work finished, the first fix nearly complete and even some fixtures and fittings in place. Damage from contractors, weather or theft would jeopardise work already completed – will your client be happy to do it again? Probably not.
Having a policy extension will of course increase the budget, but it will protect all the hard work upon which the completion of the project relies – and help you provide a better service to your client.
To arrange a policy extension for your client get in touch with the Renovation Insurance team who will be happy to assist. For more advice follow us on Twitter or join our HNW Brokers: Property Renovation LinkedIn Group. For more advice about renovation works visit our Knowledge Base.