Our Renovation Insurance Specialist, Matthew Dover discusses Brokers attitudes towards securing brokerage, and how it's important to educate clients as to why the cheapest price, doesn't necessarily mean the best value for money.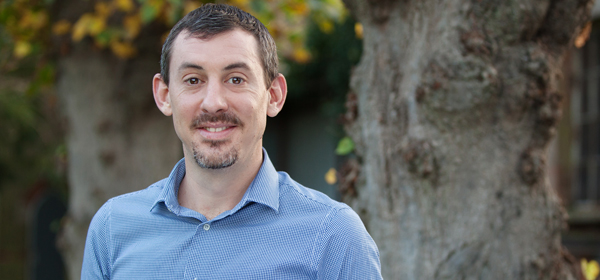 "The bitterness of poor quality remains long after the sweetness of low price is forgotten" – Benjamin Franklin
In all my years of broking, primarily around property renovations within the high-net-worth and mid-net-worth sector, I often wonder where the line between price and advice falls.
It's sometimes the case that Brokers are dumbing down their advice and providing inferior products to reduce costs to their clients and secure brokerage. In the end, who loses out more, the Broker or the client? In reality, what's bad for one is generally bad for the other.
In my opinion, it's in our best interests, as well as our core responsibility as Brokers, to advise clients honestly on the right cover price mix, with price a secondary consideration. Our experience tells us that peace of mind does trump low premiums when clients are truly aware of what they are buying. In the direct channel we convert 84% of our opportunities which tells us that when you know what you are talking about the chances are you will provide the right policy.
Sometimes, you're better off walking away from a customer who isn't prepared to insure properly, than offer a cheap solution that isn't going to work if there's a claim. Remember works claims are complicated enough without having to worry about what's covered!
Whilst it may be the case that some clients are just looking for cheap premiums, I wonder whether the conversations Brokers are having with clients are happening in the right way. The customer will initially focus heavily on price, but, I believe that we should try and liberate them from this mind-set and instead, talk about value for money.
Low price isn't necessarily always the right price and it's up to us as Brokers to explain to our clients why this is the case. If our clients can make an informed decision, then more often than not they'll make the right one.
And for those who don't make the right decision, ask them what they value more – the peace of mind knowing they have the best cover on the market, or inadequate cover that leaves them exposed should things go wrong? If they still don't bite, perhaps it's time to walk away or at the very least make sure they know what they are NOT covered for.
As a general rule of thumb, price is less of an issue the higher up the client net worth spectrum you go, with mid-net-worth clients often being the ones looking for unrealistic renovation insurance premiums based on their knowledge of household insurance. However, it's often the case that the mid-net-worth clients of today are the high-net-worth clients of tomorrow, therefore it's worth going through the pain of educating them early on as to why buying cheap doesn't necessarily mean they will be getting a good deal.
I'll be ever so slightly biased in recommending our Broker CPD training, but for those of you who haven't already, signing up to this year's Renovation Insurance CPD programme, commencing 14th February, won't be the worst thing you have ever done.
It picks up on the issues raised above, as well as provides you with the knowledge of renovation insurance in private client and commercial divisions required to provide the best advice for your clients.
I'm willing to bet that after spending two hours with us, your insurance knowledge will be expanded and you'll be thinking more like an insurance professional and less about racing to the bottom on premium. As a bonus you can register two hours of structured CPD for your records.
To express your interest, click here for more info.