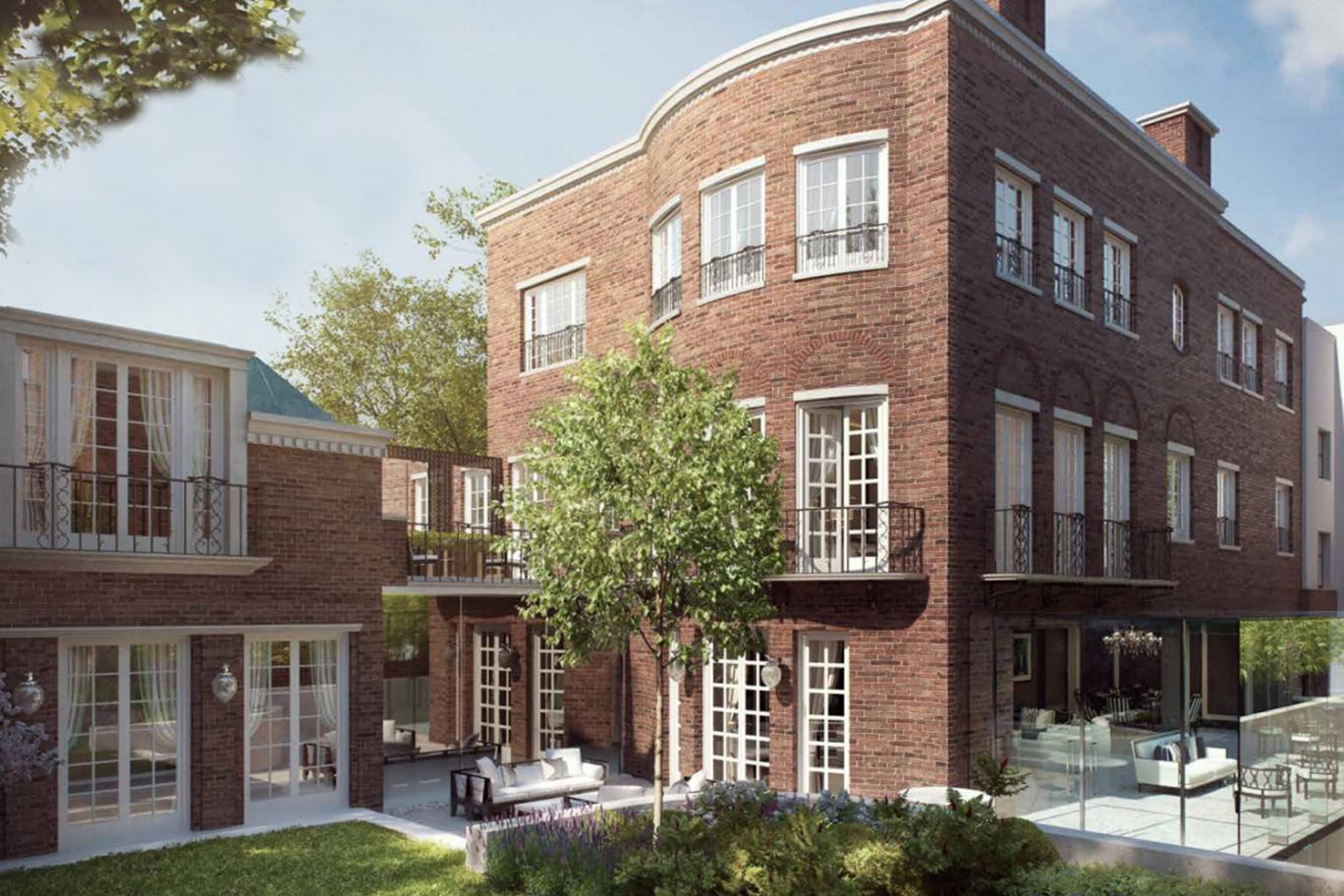 A row has erupted over what have been called "horrifying" plans to double the size of the former London home of prima ballerina Dame Margot Fonteyn. The excavation of a huge basement and the addition of an extra storey on its rooftop are set to transform the property – but it's not all plain sailing.
Large scale renovations are complicated – and as a partner involved in the full process, there are a number of insurance and non-insurance challenges we see on the horizon. We share some insights here…
Amberwood House, opposite the Victoria and Albert Museum in South Kensington, was sold in 2011 to developer Prime London Holdings; who are thought to have paid £12.5 million for the then run-down house.
The developer obtained planning permission to excavate a basement in the Twenties building and has recently unveiled plans to add a level on the roof too, which it is expected will be passed by Kensington and Chelsea council's planning committee shortly. The total works would increase the footprint from 6,167 sq ft to 14,000 sq ft and could increase the property's value to more than £50 million.
The basement works at the property are already underway. As the experts in placing high value renovations, it's no surprise that we are asked to provide cover on a large number of basement excavations. This type of building work sees no signs of abating despite the negativity they can face. We always encourage clients to follow basement conversion best practice – something that we can confidently advise on thanks to our many years working on projects of this nature.
It's fair to say that the work at the former home of the prima ballerina has not gone down well – with the neighbours' views that the plans are out of keeping with the area. And that's before you even get into the "constant construction disruption" sited by another who lives nearby. This response isn't a surprise. We see lots of cases where neighbours get extremely frustrated. Keeping neighbours happy as far as it's possible to do so is always good advice.
We just hope the developers of Amberwood House have good quality Party Wall insurance – it's essential as, although it won't remove the disruption, it will protect any neighbouring properties. The Party Wall Act (which came into force in 1997 and applies throughout England and Wales) makes a property owner responsible for any damage that their renovation project may cause to a neighbour's property.
Essentially, this act provides a framework for preventing and resolving any disputes that relate to party walls, boundary walls and excavations near neighbouring buildings. Over the five years to 2015, it was found that 3.7 million Britons had their property damaged as a result of their neighbours' renovation works – so Party Wall shouldn't just be seen as an optional extra.*
It remains to be seen how the renovation at Amberwood House fully develops –it's certainly a big project, and one that will certainly require bespoke renovation insurance. It is projects like this that we insure each and every day. Contact us to find out more about our work with large scale renovations.
* Cited in this Moneywise article