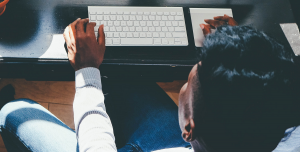 As the market leaders in renovation insurance, we work with insurance and project professionals all the time. Whilst renovation insurance is our focus, we know that for many of those we work with, it is not their area of expertise – and that's where we can help, thanks to our new online groups.
Keeping our stakeholders up to date with the latest news and best practice in renovation insurance really is key to us – and we've recently launched two tailored LinkedIn groups that do just that.
High Net Worth brokers, architects or project professionals that are involved in luxury property renovations can join us to benefit from:
The latest news, developments and trends within the luxury property renovations sector.
A go-to place for advice, ideas and discussions from experts within the sector.
An opportunity to network with other relevant professionals.
Many of the key stakeholders we work with are already online, and the development of these groups enables us to connect in a new way. If this is you, please do join us and get involved.
High Net Worth brokers join here