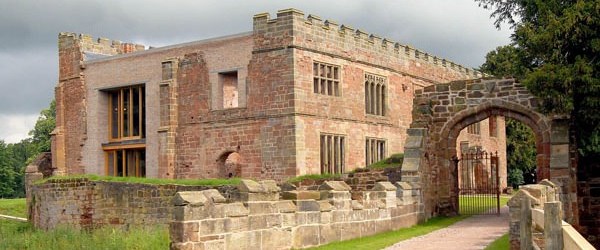 The shortlist of six buildings has recently been announced for the 2015 RIBA Stirling Prize, with the winner being announced on the 15th October. This year, like many years past, the list is mainly made up of new structures, with only one partial renovation featuring.
We have a keen interest in architecture, as you may imagine, and we always look forward to the RIBA Stirling Prize each year – but we think renovation builds are under-represented. We think architects working on renovations show great feats of creativity, problem solving and resilience as well as being keen to preserve, restore and recapture the majesty of buildings both decades and centuries old.
We've picked out three notable renovations that we think could have been considered as part of the RIBA shortlist, as well as focusing on Astley Castle, a renovation that won the RIBA Stirling Prize in 2013. After reading about these buildings, we hope you'll agree that there could be be a better representation of renovations on the RIBA Stirling list.
RIBA Stirling Prize Winner 2013 – Astley Castle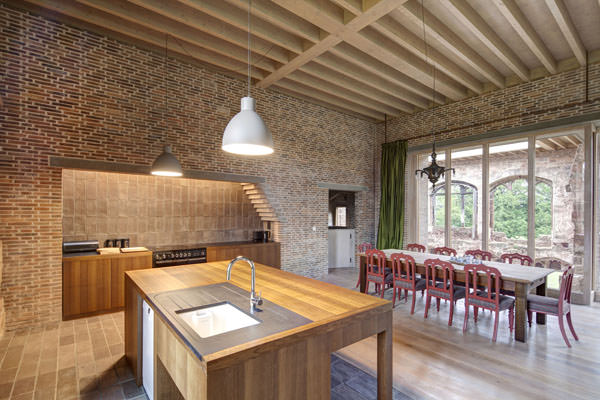 image: landmark trust

The renovators of this project, the Landmark Trust, always wanted this project to be something more than an ordinary restoration – the goal was a re-imagination of the building and what the space could give. They worked in harmony with the 12th century castle, adding a modern section to bridge the gaps, to both repair the building and to add character and architectural interest. The result is that the building is coddled in warm, rugged stone from the original castle whilst being a comfortable, usable space made from modern materials.
The castle is now used for holiday lets, with the large modern construction providing a bright patio style living area. There is also permanent public access to the site, so visitors can view the building.
At the time of the award the architect, Stephen Witherford and William Mann, of Witherford Watson Mann, commented: "Astley shows that working with historic buildings doesn't just have to be about repair or reinstatement. It can be a reinvention or reimagining, making something richer and more engaging than what was there before. The house is a modernist house in an ancient shell: an upside down, inside out patio house, filled with light. Its ancient shell brings warmth and softness in place of coolness…"
Notable renovations – our choices
Hellifield Peel Castle, Yorkshire
The dramatic transformation of this isolated castle was undertaken for less than £1m, by architect and owner Francis Shaw. The three year project, featured on Grand Designs, turned this ruined fortress into a luxury home with seven bedrooms, eight bathrooms and a stunning penthouse apartment. The main part of the castle dates from the 12th century, built by one of the last Templar Knights, Sir John Harcourt. Earlier structures of the building are said to date back to 850AD. Renovations like this preserve our country's history for future generations, instead of allowing historic buildings to fall into disrepair.
University of Arts and Central St. Martins College, Kings Cross, London
The whole of the Kings Cross station area in North London has undertaken an urban regeneration project facelift over the last decade, which still marches on. One of the most notable projects undertaken was converting two Victorian granary buildings to provide a campus for the University of Arts and Central St. Martins College. The two four-storey buildings are connected to each other with glass and an arched plastic roof – creating an internal street between for socialising, studying and entertainment. The buildings function as a large practical space for the colleges, as well as providing a creative environment to develop the artists and designers of the future. Truly an architect's' building!
Dewar's Lane Granary, Berwick upon Tweed
This unstable leaning granary building had a long history of misfortune and neglect. Built in 1769, it was squeezed into narrow streets amongst a multitude of factories, tanneries and workshops. In 1815 it was badly damaged by fire but patched up and put back to work as the owners did not have the funds. The building has a characteristic lean, which historians think came from the fire damage and resulting botched repair. It remained a grain store until the 1980s, after which it lay derelict, awaiting a new use. The Berwick-upon-Tweed Preservation Trust took building on, with a £5m plan to revitalise the building. They turned the granary into a multi-use facility encompassing a youth hostel, bistro, retail facility and courtyard. The renovation not only secured a crumbling building, but it reinvigorated a neglected area of Berwick.
Have we convinced you that renovations should form a large part of the RIBA Stirling Prize? We hope in 2016 that we'll see more on the shortlist. For more industry news and comment read our blog, follow us on Twitter or find us on LinkedIn.