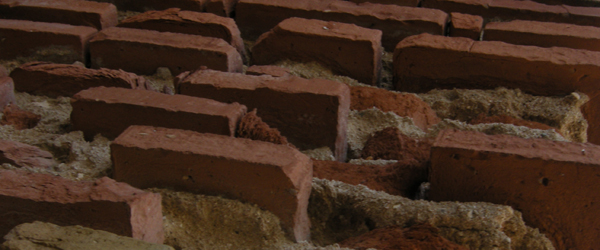 Case study: When this renovation project risked flooding a neighbour's cellar, our client was thankful they'd secured the proper insurance cover.
Your dream renovation project is an intensely personal affair. Often the culmination of years spent planning and assembling a team with the right expertise, it can be all too easy to forget those who might also be affected by your works… especially when things go wrong!
The Party Wall Act (1996) forces renovators and architects to consider the impact their works might have on nearby properties. It's up to you to make the owners of adjoining properties aware of what you're planning, the time frame you'll be working within and any potential risks which might arise.
Party wall insurance protects you and your neighbours from unforeseen mishaps, even in cases where no negligent behaviour takes place. Take a look at this case study and you'll see why getting the right insurance for your project can make such a big difference.
The project
Renovation Insurance Brokers began work with a client in 2011 to cover a large-scale project involving the demolition of an existing structure and a total new build of a detached dwelling across four floors, including a basement level.
Although the property was detached it still sat close to its neighbours on either side, making proper party wall cover essential. After a slow start, June 2015 saw the project reach its final stages.
The problem
Over the course of the renovation neighbours experienced a list of problems, including minor landslips and gaps between walls and skirting boards. There was also some movement of a patio and garden wall, along with cracking to external steps.
More was to come in December of 2012 when this neighbour noticed small amounts of water leaking into their cellar. This issue escalated slowly but steadily until, by 2014, sizeable puddles were routinely forming in the cellar.
What was done
The alleged damage, and the liability for this damage, was assessed by a team of independent engineers. They liaised with the neighbour, the contractor and various professionals acting for our client and concluded that, yes, damage to this adjoining property had indeed stemmed from the works.
This cost of repairing this damage was covered by the policy, and even though no negligent behaviour had taken place, the claim was settled at a cost of £23,500 after a deduction of £5,000 excess.
Further troubles
At about this time, another claim was received regarding a property four or five doors down from the renovation site. The owner of this property alleged that her structure had suffered vibrational damage during the piling activity, something which occurred much earlier in the project.
This claim was rejected as it could not be demonstrated that any cracking was linked to our client's works. It would also stand to reason that some or all properties between the site and the claimant's property would have been damaged in the same way, this was not the case.
The outcome
Proper party wall insurance cover had laid out procedures to protect our client from the potential consequences of frivolous claims and made provision to cover the cost of assessing and disproving them.
In the case of the valid claim, suffice to say that without the proper insurance covering the claim, this would have been a significant sum to add to the ongoing cost of the renovation.
Get more info on party wall insurance
When it comes to protecting yourself with the insurance package that's right for your luxury renovation project, forewarned is forearmed. Our Knowledge Base contains a wealth of information on the types of cover we offer. It's perfect for those planning large-scale renovations as well as architects and brokers.
If you want more information on this or similar cases where we've helped people realise their dream renovations, contact us directly or connect with us on LinkedIn.