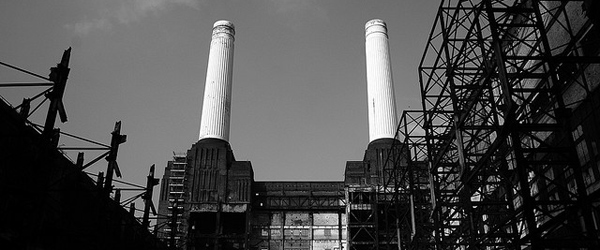 The word upcycling is being used increasingly often in modern day speak. But, what exactly does this phrase mean and how does it apply to property renovation?
The term upcycling was first used by German engineer Reiner Pilz back in 1994. In fact, he invented the term in his complaints that certain EU directives were causing many of Germany's disused buildings to be demolished.
"To reuse an object or materials to create a product of higher value or quality than the original object or materials – Macmillan Dictionary"
The aim of upcycling is to make use of existing materials (such as re-using wood) that we already have access to instead of creating new (chopping down trees for new wood) materials. The environmental value of upcycling is evident.
This upcycling movement has really taken hold in Britain, with more and more people choosing to upcycle older properties – renovating and restoring them with the environment in mind.
Still not convinced about the merits of upcycling? Allow us to show you these four striking examples of upcycled properties in Britain.
Battersea Power Station
This is a classic example of how a former industrial building (one that was both Grade II* listed and on brownfield land) has benefitted from a complete upcycle and overhaul.
Not only has an area of London been regenerated in the process, developers have managed to turn the disused power station into 254 brand new, luxury apartments as part of the project's £8 billion redevelopment.
Keeling Tower water tank
One project we were fortunate enough to provide renovation insurance cover for was this interesting property conversion in London's Bethnal Green. Here, the developer plans to convert the enormous concrete water tank which sits on top of this 16-storey Grade II* listed tower into a luxury duplex apartment.
We're really looking forward to seeing the finished result.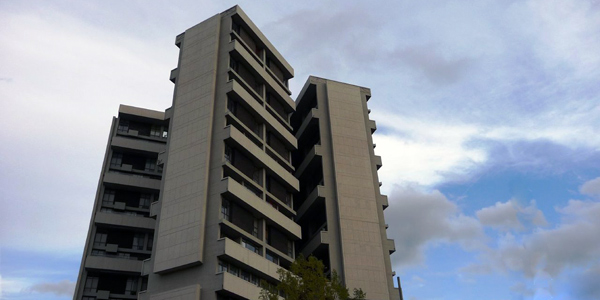 The Substation
This former electrical substation was constructed back in the 1940s at MOD Caversfield in Oxfordshire for use during WWII. It has since been converted into a modern 3 bedroom house.
What made this project particularly challenging was the fact that the former electrical substation was encased in a reinforced concrete slab – due to the risk of electrical explosion. This blast-proof wall had to be cut through (creating around 200 tonnes of shingle in the process) to fit doors and windows into the property's walls.
The Bunker
The renovation of a former WWII decontamination bunker into two luxury homes with garden courtyard areas was also carried out on the same Oxfordshire site as The Substation project.
This particular project was undertaken by architectural firm Feilden+Mawson and saw the firm have to cut through 4ft thick walls to insert doors and windows to realise their goal of creating two spacious and well lit properties.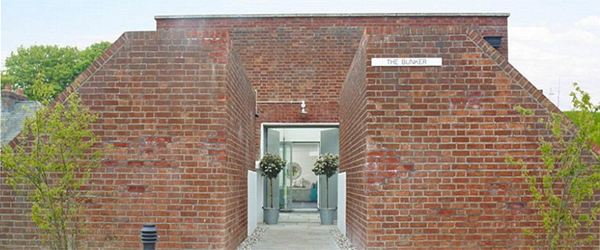 How to insure your upcycling project
Whether you're upcycling an abandoned bunker or converting a disused chapel, it's important that your renovation project is adequately insured.
For more information on the services that we offer and to discuss the type of renovation insurance that your project needs, get in touch with us.
Our team of renovation specialists has experience of insuring unusual and high-value property renovation projects and are able to offer you a bespoke package to suit your renovation requirements.
For more information about the type of renovation insurance your project might require, take a look at our handy Knowledge Base and Glossary sections. Or, take a look at our YouTube channel which features a series of informative videos that talk you through the renovation insurance process.
Photo Credits: Fabio Venni, John Lord and Feilden+Mawson