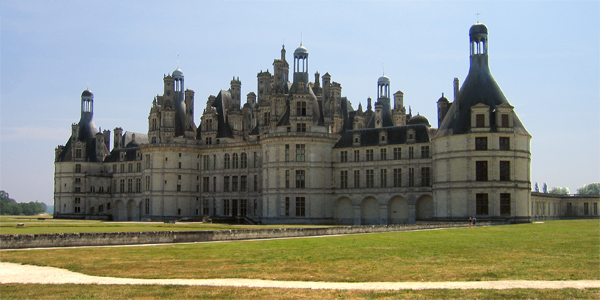 Renovating a property in your own country of residence is a tall enough task, but how about doing it all abroad? We take a look at some of the challenges you might need to consider when renovating abroad.
Have you ever dreamed of living in your very own French château? Thanks to the pound being so strong currently against the euro, that dream could now become a reality.
From the Côte d'Azur to the Alps, French properties are becoming more affordable to the prospective buyer, giving you the chance to buy your dream château for just £500,000.
"Land in France is incredibly cheap by British standards. A hectare in the countryside would cost the same as an acre in England – often less." – Patricia Hawkes of estate agency Philip Hawkes
At Renovation Insurance Brokers, we've certainly seen much more interest lately from property owners wanting to insure their renovation works abroad. Just last month, for instance, we began the underwriting process for an exciting renovation project in the south of France!
The challenges of renovating in France
Even if you're a seasoned property renovator in this country, there are certain elements of renovating in France that make the process all the more challenging. That's why we've collated a selection of just some of the additional challenges that you may come across during your renovation project.
1. Red tape: Make sure that you budget enough time and money to cover the amount of red tape that there will be surrounding your property purchase – notably from the conservation bodies tasked with overseeing any renovation works going on. However, it's worth being aware that there are grants available to you for covering the associated costs.
2. Certificat d'urbanisme: Whatever renovation work you're hoping to carry out on your property, you need to seek approval from the mairie before commencing. This is almost equivalent to an outline planning permission that you would need in England. It's also the first step towards finding out what is likely to be allowed and which of the different levels of planning consent that you require in France.
3. Liability insurance: Although insuring your property's existing structures and the works themselves is rather similar to UK-based processes, liability insurance is a slightly different matter. To make sure you get the right insurance for your property renovation project abroad, we recommend that you contact us for more information.
4. Compromis de vente: When purchasing your French property, it's important that you insist on the inclusion of a clause in your compromis de vente stating that your purchase is only subject to successfully securing all of the necessary documents (permis de construire and certificat d'urbanisme) for the proposed renovation work.
5. Tradesmen: When choosing the right tradesmen for your renovation work, you need to make sure that your builder or architect is properly registered in France. Make sure that they have a SIRET number (registration number issued by the Chamber of Commerce) to check they are legitimate.
6. Keep receipts: Make sure that you keep every receipt for your building work, including those for materials and labour. These costs can then be set against the perceived 'gain' when you eventually sell your property (unless it's your primary residence) under the French Capital Gains Tax – along with making sure you can prove that you've been paying VAT (TVA) on all building work.
7. Assurances dommages-ouvrage: When having work carried out on your property, make sure that you arrange for assurances dommages-ouvrage in addition to your building insurance. This helps cover against any workmen having an accident at your property – along with allowing you to claim against bad workmanship.
More information about renovating abroad
To find out more about renovating abroad and the type of renovation insurance cover that you need, please contact one of our insurance professionals. We have both the experience and ability necessary to underwrite such renovation projects abroad – not just in France, but anywhere in northern Europe.
For more information regarding the ins and outs of renovation in France, take a look at French-Property.com or Lost in France for legal help, advice and tips.
Otherwise, to help you find that chateau of your dreams, we recommend taking a look at luxury property website Emile Garcin or French Entrée.
Bonne rénovation!