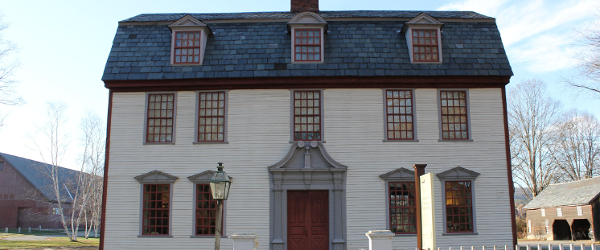 So, you've researched an area where you'd like to invest, have found an ideal property and are ready to start renovating. While you might have the urge to modernise everything, the stylistic integrity of the building is paramount if you truly want to add value. Also, it is important to bear in mind the tried and tested methods for substantially increasing the value of the property for when you're ready to sell.
1) Loft conversions
Above all value-boosting property upgrades, loft conversions offer the best ROI. Typically, a £30k investment can return as much as £60k in increased value! Loft conversions are a popular choice if there is no room to expand the property horizontally and creating a new room just isn't feasible. Also, loft conversions tend to bring more value to high-end detached properties in desirable locations. But if this does not match the description of your property you may want to consider other alternatives.
2) Conservatories
As we covered in a previous article, adding a conservatory to a property is valuable for a number of reasons. A conservatory not only creates a great impression for visitors approaching the property, it also adds extra living space and provides a function for people looking to grow plants, relax in the summer or perform a number of activities in a welcoming environment. As a word of advice however, a poorly constructed or stylistically incongruent conservatory can do more damage than good – so if you're going to invest in this kind of extension, make sure the appropriate materials are chosen to match the property, the conservatory is positioned correctly and planning permission is not forgotten.
3) Energy efficiency
Research performed by The Department of Energy and Climate Change suggests that improving the EPC (Energy Performance Certificate) of some homes could yield an increase in approximately £16k when the time comes to sell. While there were regional variations and properties in some bands could expect a higher ROI, the green revolution is here to stay, and in a world where energy prices keep rising people are looking to keep living costs to a minimum. Popular ways of improving the energy efficiency of a property include upgrading windows, upgrading the boiler and insulating the loft.
4) Add a new bathroom
While a new bathroom should never be added to replace more valuable rooms such as a bedroom, in certain cases it makes sense to do so. Two bathrooms are often the standard for a property these day, so if you have the opportunity to add an ensuite to one of the bedrooms then go for it. A four bedroom property with one bathroom might be suitable for a group of students to rent, but adding a second bathroom will immediately make it more appropriate for a family looking for something more upscale.
5) Don't forget the exterior
As we covered previously, making the effort to upgrade the exterior of a property can go a long way. Especially if the property is aimed at people looking for a family home, even simple steps such as adding some nice potted plants and improving the lawn can make a significant difference to a buyer's first impression of the property (and therefore the perceived value as well).
(Photo by revwarheart)