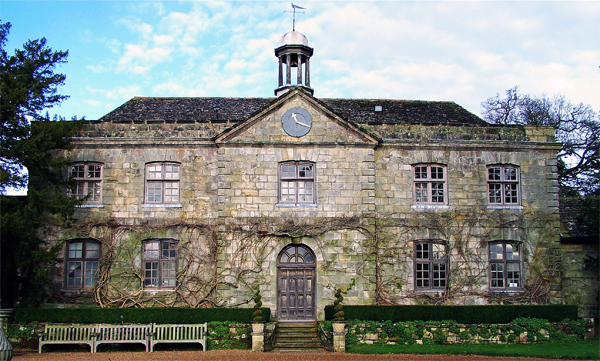 There's been much debate recently around the issue of mansion tax. This follows in the wake of the Labour party's pre-election pledge to tax owners of homes worth in excess of £2 million.
What is mansion tax?
Mansion tax is not a new idea having been first put forward by the Liberal Democrats in their 2010 election manifesto. However, it was Ed Miliband who proposed the idea of a mansion tax afresh at Labour's recent party conference.
According to the proposed mansion tax, if your property is worth more than £2 million, you will be taxed at a rate of 1% on your property's residual value over £2,000,000.
It's worth noting, however, that this mansion tax would be what's known as a 'progressive tax'. This means that if your property falls just over the £2 million value, you will pay proportionately less than those with the most expensive homes.
Will mansion tax affect my property?
If mansion tax were to come into being (looking much further into the future) you would only be required to pay this tax if your property is valued at over £2 million.
It's a misconception that mansion tax would only apply to those who own mansions. This isn't the case, since whether you're the proud owner of a terraced house in Chelsea or a five storey block of flats in Bournemouth, both such properties would take you over the £2 million mansion tax threshold.
It comes as much less of a surprise, however, to hear that, of the 55,000 homes that estate agent Knight Frank identifies in its recent report: 'Residential research: taking high-value UK homes' as being over the £2 million mar, around 70% of these are located in London!
Is there any way of avoiding mansion tax?
Unless you're planning on taking a step down the property ladder (to a home that comes in at under the £2 million taxable mark) from your current residence, there isn't too much that can be done to avoid this tax.
That said, we're certain that (even as you've been reading this) there's many a shrewd accountant trying to find ways of avoiding, or delaying, mansion tax payment – in the event that this tax comes into being!
What does mansion tax mean for my renovation project?
Noel Flint, Head of Knight Frank London Residential joked recently in this tweet: "Expect we will now have to prepare a list of top 10 improvements that WON'T add value to your home."
However, this could be a real issue for those currently near the £2 million threshold who are now deciding how much value their proposed renovation works will add to their property – possibly deciding to call off their projects where they risk overshooting the £2,000,000 mark.
Online publication, Property Industry Eye hit the nail on the head when it suggested that those with £1.6 million houses should probably think twice before undertaking any renovation work: "After all, there is little point in doing up a modest three-bedroom terrace in Chiswick if you simply boost its value by around £400,000 and give yourself an annual tax bill of about £11,000."
The future of mansion tax
Of course, we must remember that at this stage, all talk of introducing such a mansion tax is purely hypothetical. Unless the Labour party (or possibly even the Liberal Democrats) make it into power following the next election, mansion tax will not be coming into force any time soon.
And, even then, the introduction of mansion tax is sure to prompt a backlash – not least from former Bank of England housing expert Kate Barker who has already issued her warning that a mansion tax could be "very disruptive" for the state of the UK's housing market.
More information
If you'd like to learn more about how the proposed mansion tax could affect your renovation project or if you have a question regarding insuring your property during your renovation works, please don't hesitate to get in touch with us. Our team of renovation insurance specialists will be happy to help.
Alternatively, please take a look at our Knowledge Base section for more advice.