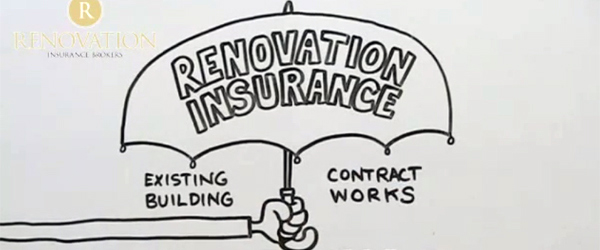 The past few months have been busy to say the least. We've been up and down the country visiting our extensive network of brokers, training them up on how to use our new Quick Quote system and offering guidance in terms of their continuing professional development.
The advice we pass on comes from our long experience in the industry, something we're always more than happy to share. One thing we're often asked during these training sessions is how to get across the importance and value of bespoke renovation insurance to clients.
How to get across the importance of renovation insurance
We know that helping clients to understand that renovation insurance is a very different breed of insurance can be difficult. It's sometimes tricky to help others see just how unlike standard household insurance renovation insurance is. That said, enabling them to do so is an important step along the road to providing them with the best renovation insurance package for their particular needs.
So, how do you empower your clients to make the right decision about their renovation insurance? We find that combining video with online resources tends to work best.
Take a look at our YouTube channel
We can't stress enough what a great resource our YouTube channel is. Our series of short, informative videos sets out what renovation insurance is in simple, easy-to-follow terms. They walk both you and your clients through the various renovation insurance policies in an accessible, engaging way.
We've had great success with these and invite you to share that success by making the most of our videos too! Embed them in your company blog posts, share them on social media, email them to your clients. Whichever way you choose to use these videos, we urge you to make the most of them and their benefits in your everyday business.
Knowledge Base
Another useful resource we direct clients to is the Knowledge Base segment of our website. Here they'll find a wealth of jargon-free information on the types of insurance to best suit their project, with examples to break down the more complex renovation insurance concepts using plain English.
By using the Knowledge Base together with our YouTube videos, we find clients are better able to think about their own renovation insurance – giving them the context they need to make the right decisions for themselves.
CPD and further advice from Renovation Insurance Brokers
If you've found these resources helpful and would like to receive more advice, RIB provides one-on-one training for brokers. We love to visit our partner broker firms to provide tailored training sessions, continuing professional development and to arm our brokers with the best tools, training and advice possible.
Does this sound like something that will help take you and your team to the next level? Get in touch to schedule your training today!