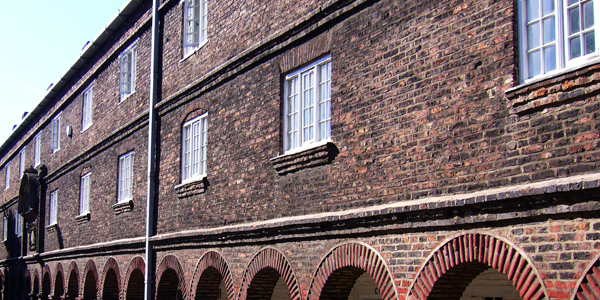 We've seen an increase recently in the number of renovators looking for insurance to cover converting large properties into luxury apartments. Splitting a large property into multiple units can have lots of benefits for the renovator, from increased profits to increased demand for smaller property or flats. Here we tackle some of the most frequent questions.
Yes similar projects in the area can help the process
If there are other buildings in the area that have been converted into flats, you may find that the number of objections are minimal. Go to the planning office and look at the file for that conversion.
You may get free ideas, learn objections and what the planners are looking for. You can also get photocopies of plans. Wikipedia also has a list of country houses converted into apartments, by country, in chronological order by conversion dates.
There are two main types of subdivision
Subdivision can be vertical (i.e. a whole wing), horizontal (i.e. a whole or part of one floor), or a combination of both. Vertical conversions have the advantage of giving each apartment a range of different sized rooms. The disadvantage is that space is taken up by the artificial insertion of staircases for each apartment.
The advantage of horizontal conversion is single level living, with the disadvantage that on the original public reception rooms level, larger rooms need to be partitioned or a mezzanine level added to maximise the space and provide smaller types of rooms. The objective of the conversion is to maximise the retention of the house's original architectural features and decorations, while minimising structural changes.
What order should you do everything in?
Begin by getting all your design information together, seek planning consent, apply to building control for approval and start any Party Wall awards before speaking to builders for quotes.
It makes a difference if you submit full plans vs notice
Use the full plans submission route not the Notice route as this will look better in the conveyencing process.
Yes you do need planning permission
Building regulations define this as a change of usage and specify a list of requirements that will apply before planning permission can be granted. These conditions usually relate to fire escape safety matters, hygiene, sound insulation and the conversion of energy.
There's no guarantee you'll get planning permission
Never buy a property on the assumption that you will be able to obtain planning permission. But do keep an eye out for properties being sold with existing planning permission. It's worth asking whether your council has a limit on the number of conversions in each road and decide whether you can provide off street parking for at least one space per flat as many councils won't grant permission unless you can.
Yes you will need to split amenities
The work itself will vary from house to house but usually include fire protection between all floors in the building or block and the installation of sound insulation. The plumbing will need to be split between the flats and in almost all cases, the wiring (including meters) will have to be split. Each flat will also have to have a fire escape at the front and back of the building.
What is passage of sound testing?
You will have to get the flats tested for the passage of sound, this is done by acoustic engineers to assess how sound travels, not only between your flats but neighbouring properties.
Yes the finished standard matters
Think about what would-be renters look for in a property. Remember that young affluent renters may demand a high standard of finishing and if you do not equip your flat with this, it may not even make it pass the viewing stage.
What constitutes flats?
For insurance purposes, it is a block of flats if they are in multiple occupation and each unit is self contained.
Your property type impacts council tax
Buildings with common parts will usually attract a single council tax rate but self-contained units such as maisonettes may not.
Yes there are exceptions to being charged VAT
The renovation or conversion of the property is subject to VAT. However under the 2001 Urban Regeneration scheme aimed at this sector of the property market, the government decided to allow a lower VAT rate to apply to anyone wishing to upgrade or improve certain types of housing stock.
Despite the name the exception applies to all qualifying buildings wherever they are located. This exception is not widely known but it does apply to buildings that were formerly single dwelling homes which you intend to convert in to multiple units. More information about Vat charged on buildings that are to be converted in to blocks of flats can be found in leaflet VAT notice 708.
More information
To find out more about the process of converting a large property into luxury apartments, along with the types of renovation insurance needed, please get in touch our team today.
Alternatively, you can take a look at our comprehensive Knowledge Base area for more information on the specific types of renovation insurance that your project may require.