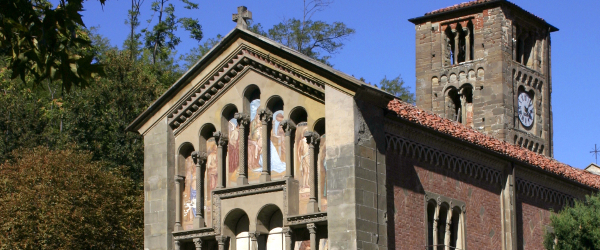 Property development for profit or to create new homes is not an uncommon practice. But it does raise eyebrows when you take on the additional challenge of creating new homes from disused non-residential buildings.
Redundant buildings are common across the UK. Some are obvious candidates for renovation projects, and others require a bit more stretch of the imagination. Either way, renovators can be sure that the buildings are not devoid of character. Non-residential buildings can offer open spaces and original architectural features that can be the basis of creating highly desired homes in a prime location where new residential houses would be unrealistic and impractical.
Successful conversions from non-residential buildings tend to be those that embrace the history and characteristics of the original structure – as we have mentioned in our previous post regarding castles and lighthouses. Indeed, some renovators favour creating unique homes rather than working on quick conversions to sell for profit.
Church and chapel conversions
These may not be to everybody's taste, but church and chapel conversions can make for homes with some of the most interesting features. Some of the surplus Victorian buildings that are no longer required by the church come onto the market from time to time. Interested buyers would have to be keen on the existing design of the building, as external and often internal alterations might have to be kept to a minimum. Renovators would have to work closely with planners, the Church Commissioners and a conservation officer if the church is listed.
Barn conversions
Houses in the countryside are often portrayed as the ideal family home in movies and magazines, but you have to deal with strict rural planning laws to build one of these from scratch. Barn conversions can offer one of the more viable property options in a rural area. Of course, there are stringent guidelines that still apply to them, and the usual renovation insurance warranties have to be addressed.
Local authorities would rather see a barn put to use than remain derelict, so long as the limits on the changes that can made to the exterior are respected. Traditional materials and repair methods are encouraged where possible, and may actually be a requirement from planning and conservation officers if the barn is listed. The exterior of a barn conversion should sit well within the landscape, while the open spaced interior often allows the owner to add his or her own touch and create a more contemporary design with character.
Windmills
Europe was once awash with windmills, developed for milling grain in food production. They were gradually abandoned in favour of more reliable power sources, leaving these fantastic sailed towers unused. Some windmills were either demolished or left to decay.
In recent years many British windmills have become open to the public and an increasing number are being rescued and converted into quirky homes. Many are listed, so a conservation builder and original materials might be required – for the mill itself and any attached buildings.
Non-residential conversions like these are usually not profit-driven, but rather for those wanting a quirky property that is a cut above the typical development company home. Patient and enthusiastic renovators willing to go that extra mile have ended up with beautiful and unique homes, whilst keeping historic buildings alive.
(Photo by xdodo)