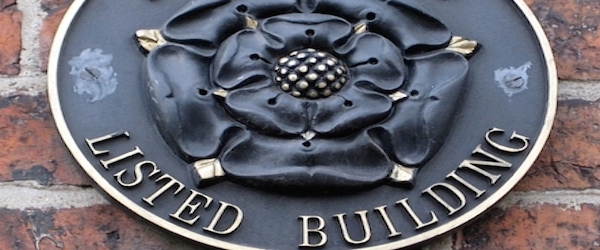 When investing in older buildings it is important to understand the differences between Grade I, Grade II* and Grade II listings, and what implications each may have on your renovation project.
What is a listed building?
The older a building is, the more likely it is to be listed. All buildings built before 1700 are listed, as are most of those built between 1700 and 1840. A building normally has to be over 30 years old to be eligible for listing.
Grade I is of exceptional national architectural or historic importance. These buildings are of exceptional interest and sometimes considered to be internationally important. Only 2.5% of listed buildings are Grade I.
Grade II* is of particular national importance and of 'more than special interest', these account for 5.5% of listed buildings.
Grade II listed buildings are of special architectural or historic interest and make up about 94% of all listed buildings.
Both Grade I and II* listed buildings are of great importance to the nation's built heritage and their importance will generally be beyond dispute. However there is a little more flexibility when it comes to Grade II listed property, so don't dismiss the joys of renovating listed buildings.
Who decides whether or not a building should be listed or de-listed?
The Secretary of State for Culture Media and Sport is responsible for compiling the statutory list of buildings of special architectural or historic interest.
Anyone can apply to have a building listed. Applications should be sent to English Heritage, who administer the application process and provide expert advice to the Secretary of State on which buildings meet the criteria for listing.
How can I find out if a building is listed?
The English Heritage Listed Buildings Online website contains details of all listed buildings in the country. Please remember that property names do change and you may need to search under a previous name, number or using their map feature.

Is the whole of the building included in the listing?
Yes. The whole building is listed and that includes the inside as well as the outside and also any object or structure fixed to the building. The area of land around a listed building within the boundaries is called the 'curtilage' and any pre-1st July 1948 building or structure within this area is also deemed to be listed as are the boundary walls, railings, gates and possibly garden features.
What insurance do you need when you are renovating a listed building?
Insurance companies arrive at the premium they want to charge for your insurance by looking at a number of factors. The premium you pay is affected by your building's listed status and the materials of which it is made. You can find out more about insuring a listed building in our knowledge base.
Extra tips for insuring a listed property
Things can change. As we saw recently from English Heritage, the classification and listing process can be updated – so make sure the information you have is current.
When listed building are partly damaged you're in big trouble because you have to exactly match the materials used to build it. This can be incredibly expensive, as is the specialist labour, and this is why it is essential to be open about listing when it comes to insurance.
Contact experts on the relevant architectural period, such as the Georgian Group, Victorian Society and the Society for the Protection of Ancient Buildings (SPAB). Their advice can be indispensable and they'll be able to tell you if any structural changes are likely to be accepted.
Investigate similar projects such as Wayout Lodge, an effective Grade II restoration project, and speak to your insurance broker, who will be able to offer you expert advice based on similar renovations.