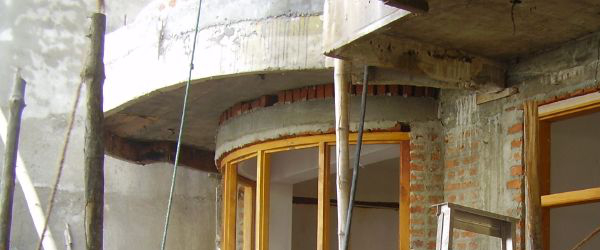 As a property owner you may want to renovate your building at one time or another. The reasons for renovating may include: increasing the longevity of the property, improving comfort and space to accommodate a growing family, converting to a more eco-friendly design or simply boosting the market value of your property, with or without the intention to sell. Irrespective of the size of the project, property holders will stand to benefit in the long run by resisting the temptation of do-it-yourself renovations and entrusting the task to a highly experienced, fully licensed, insured and bonded contractor. Here are the essential elements you must take into account to achieve a successful renovation project.
Planning
Renovation requires planning and patience. Being indecisive about your renovation plans can cost you dearly. It is always better to seek the advice and support of a fully bonded and experienced contractor. A professional contractor can assist you in a wide range of projects, be it the renovation of your home, office or some other commercial property. For instance, they can help you identify specialist renovators, designers, architects, trade contractors and other professionals needed for the job.
Contractors can also provide you with two-dimensional and three-dimensional blueprints of a renovation plan and suggest improvements which will help to raise the value of the property while keeping costs to a minimum. When renovating offices and large commercial establishments, it is better to avoid short-term patch work that may turn out to be costly in the long run.
Communication
Regular communication with your contractor is necessary to ensure a smooth and successful completion of the project. Find out if the renovation work requires any local or central permits. It is important to get a list of references to find out if the contractor has undertaken similar projects and how previous clients have evaluated the services delivered; this will help you to assess whether the contractor has the relevant experience and expertise to execute the job effectively. Delays in communication can result in the improper execution of the job.
There is a 1:10:100 rule which states that every £1 spent for changes while the project is still in the design room could well cost £100 while it is in construction, and £1000 after the project is completed. Be aware that there may also be severe legal and financial consequences if certain key aspects of the renovation are not properly handled.
Owners are advised to have the contractual agreement and all arrangements in writing so that any damages and losses arising from the negligence or wrongful conduct of contractors or sub-contractors can be accounted for. Clauses which allow for additional projects to be carried out and to deal with potential change orders can also be included in the agreement.
Procurement
Having a clear procurement strategy helps to get the necessary supplies for the renovation project on time and within budget. Sometimes people do not trust contractors and feel that they should purchase supplies like wood, carpeting, glass, concrete, paints and other materials themselves. This could lead to problems with material management, including putting the supplies at the risk of damage and theft.
Hiring an experienced and reputed contractor will prove to be a bonus as they can get you all the required materials at a lower cost, owing to their bargaining power with suppliers. A contractor will also ensure that the supplies are provided with insurance cover against damage and theft. Delays in procurement could extend the project completion time and increase costs.
Insurance
Renovation is not without its risks, and owners need to conduct a detailed assessment of the building or property before proceeding. Every project involves a unique set of circumstances; failure to examine and evaluate the conditions of existing insurance on the property could turn out to be costly. Owners need to realise that any extensions made to the property may raise its value considerably. In the event of any unforeseen accidents, the existing policy may not cover the new upgrades.
Property holders also need to protect themselves from claims related to personal injury, accidents, dispute with neighbours and other risks. Therefore, it is important to involve the insurer before commencing any building project and obtain a comprehensive renovation insurance policy based on the project specification. The project could be hampered in the event of unexpected claims and be stalled permanently in the absence of sufficient funds to settle.
Taking these essential elements of renovation into account will help you to avoid delays and keep your overall costs down, as every stage of your renovation project can be carefully planned, supervised and implemented.
(Photo by Hash Milhan)