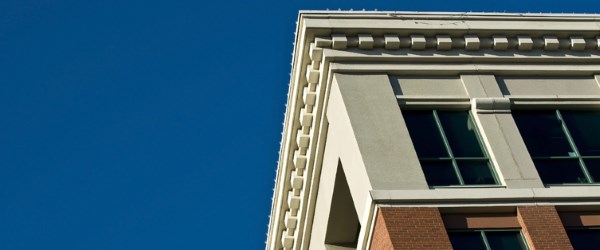 One of the areas where renovation insurance provides the most inclusive cover is when renovating a block of units. However, the challenges of block unit renovation are many and complex – requiring the renovator to take an individual view (of each unit) as well as a wider view of the whole project. It is important to seek specialist advice when renovating a series of buildings, including consulting a broker about insurance. Here are some considerations your client will need to take, before the project kicks off:
Multiple unit insurance: protecting the whole block
The first thing to know is that, in England, it is not possible to individually insure a unit within a block– the entire block must be protected by one policy. For example, if a series of flats are being renovated, the renovator needs to take out one over-arching policy. In the case of a block of flats, the policy is usually held in the name of the resident's association to protect both freeholders and leaseholders.
Consult the buildings insurance provider first
Existing buildings insurance may not cover a property during renovation works, so it is important to check with the current provider. We always advise architects to suggest this to their client, and you as an architect can help inform the insurer of the full extent of the works. You must never proceed assuming that existing insurance will be sufficient.
If a building insurance provider can cover works they will set out the terms under which the insurance is provided, check these thoroughly to ensure it does provide the right cover.
Contractual obligations
The renovator will be responsible for insuring the existing structure and the contractor is generally responsible for the entire works until completion, including third parties and employees. If your client is using a JCT contract, which sets out the responsibilities of each party, the correct insurance clauses should be included to cover works.
Using existing buildings insurance can be problematic when a JCT contract is in place, as the builder tends to be jointly insured on the policy. This means that the insurer cannot sue the builder for situations such as negligence, which they aren't often happy to give up. Specialist renovations insurance is then required.
Ask a broker
If you are unsure of what to do next, or if the buildings cover is not adequate, it is best to speak to a renovations insurance broker. Specialist advice is absolutely essential for multiple unit projects as the risks tend to be higher and so consequences are more severe. Having the right insurance in place means you can proceed with a project confidently and with the risks managed carefully.
Get in touch with us to talk about a block unit renovation you are involved in or for advice on your client's renovation project. You can also sign up to our newsletter for more advice or join our Luxury Property Renovations LinkedIn Group to discuss with other industry professionals.