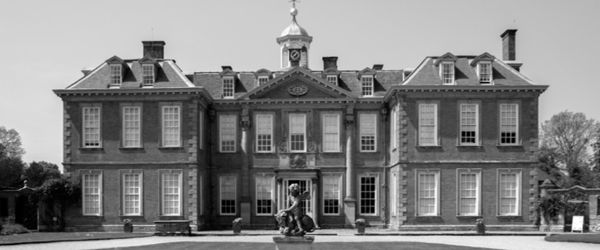 We're proud to announce our Managing Partner Douglas Brown will be speaking at Sterling's first HNW showcase this July.
Renovation Insurance Brokers leads the market when it comes to providing bespoke insurance products to clients, brokers and architects across the country. We've helped hundreds of people realise their dreams by making sure their projects are fully protected.
Expert presentations from Renovation Insurance Brokers
2nd July 2015 sees our managing partner, Douglas Brown, attend the inaugural HNW showcase from Sterling Insurance Group. Sterling has been a huge force within the industry since 1994, and this event brings together expert brokers and high-net-worth specialists to address the most pressing current issues within the market. We are proud to work with the Sterling network; helping its brokers place bespoke renovation insurance for clients across the country.
Who is speaking at Sterling's HNW showcase?
Among those speaking at the event will be Sterling's Head of Property and Liability Claims, Gary Simmons, discussing the evolution of high net worth claims and Rachel Doerr, Director at Pall Mall Art Advisors will be talking about trends in the art market. James Scott Brown, Managing Director of risk management experts, Scott Brown, will be taking delegates through the future of contemporary homes.
Douglas will be representing Renovation Insurance Brokers to talk about renovation cover for HNW properties. As you'll see from our case studies, we've got a wealth of experience in this area so Douglas will have a presentation jam-packed with insight gleaned from his own 25 years in the industry. In Douglas' own words:
"The Sterling HNW showcase is an opportunity for Sterling's broking community to come together for a day to talk about what's current in the industry, trends and look at product enhancements being made by Sterling.
I'll be talking about a few different things including some facts and figures about renovation, the new CDm regulations and our MNW product launch in July."
Stay in touch with Renovation Insurance Brokers
With up to 100 delegates expected to attend for a day of presentations and interactive panel discussions, it's sure to be an eye-opener for those with in-depth knowledge of the HNW market. We'll be sharing highlights, photos and bite-sized chunks of our presentation throughout the day, so be sure to follow us on Twitter and connect on LinkedIn for the latest updates.
We're always happy to share the knowledge we've gained through years of providing a top level of assistance and cover. You can check out our knowledge base for accessible info on how to properly cover your luxury renovation project. In the meantime, if you've got a question about how Renovation Insurance Brokers can help cover your dream luxury renovation project, don't hesitate to get in touch with any questions.