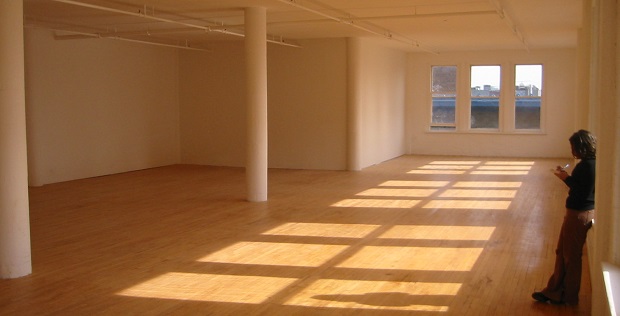 Like cellar conversions, loft conversions are a popular way to add value to a property. While it is possible to build a new cellar or basement, this can often be prohibitively expensive. If there is no underground space to convert, nor is it possible to increase the living space of a property with an extension (such as a conservatory), loft conversions represent an ideal option. The most significant reason for this is that loft conversions do not generally require planning permission in the way extensions do. In the current economic climate where children are staying at home for longer and getting onto the property ladder is increasingly difficult, renovating can maximise your living space. Furthermore, the more rooms you have in a property, the bigger its potential market value.
Planning permission
As we've mentioned, with conservative loft conversions, planning permission is not generally required. However, when you alter or extend the roof this may no longer be the case. For more specific advice on what is and what isn't allowed, please view Planning Portal's informative loft conversion page. You might be surprised to find that your loft conversion cannot go ahead if a protected species of bats are inhabiting the rafters! If the property is terraced or semi-detached, Party Wall Insurance will also be required.
Adjusting the height of the ceiling
While building regulations don't state a required ceiling height for loft conversions (only for stairways), if ceiling height is less than 2.2m it is not going to be practical for moving around, and this could in fact pose a safety hazard. One option for adding more headroom is to raise the roof, although this can incur significant costs and obtaining planning permission may become complicated. When it comes to converting the roof, there are a multitude of different options available to you – from cost-effective rooflight conversions, which don't alter the ceiling height, to entire roof replacements at a much higher cost. Alternatively, you can lower the ceiling in the room below (if there is enough room). This will require the services of an experienced contractor and it can be a lengthy process.
Insulation
When it comes to insulating the loft, there are several options available. The first is to insulate between the ceiling and the roof. This will require taking the ceiling down or removing the tiles, so if you are already re-roofing then this may be the wise option. It will be far more expensive if you do it at a later stage. A cheaper option is to insulate the interior of the roof by adding a layer to the inside of the ceiling. However, this can be impractical, unattractive, and restrictive to the amount of headroom in your loft.
Fire safety
Lofts should be designed with at least one escape window with an openable area of at least 450mm high x 450mm wide (the same amount as is required with a basement conversion). A mains-powered fire alarm complete with a backup battery will also need to be installed in the immediate vicinity of the loft conversion. Please consult your contractor to learn the specific requirements as two-story property's have more specific regulations.
Key considerations
To try and work out the cost of a loft conversion, this table will enable you to come up with a rough estimate based on the scale of the project. However, some estimates suggest that an average conversion will cost around £27,000 but could add as much as £60,000 to your property. While loft conversions can be completed in under 8 weeks (considerably less than a traditional extension), it is worth noting that the value of the loft conversion will be proportionate to the desirability of the location of the property. A loft conversion in one of London's trendy hotspots will be much more lucrative than one performed in an area where the general value of property is much lower.
(Photo by Christopher Thiemet)