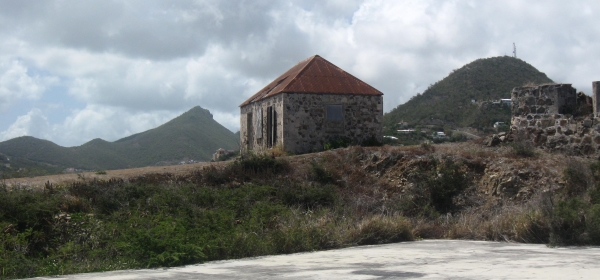 As we begin the new year and reflect upon the highlights from 2014, let's take a closer look at one aspect of them: the expansion of renovation horizons, across the English Channel to France.
One of the leading voices in everything 'propriété française,' French Property.com, reports an upsurge in emails from people aspiring to purchase and renovate old, run-down properties in France, and although these renovations can be fraught with challenges, the final product is often the stuff that defines many a childhood dream.
We previously touched upon the somewhat confusing array of red tape, insurances (for both property and workmen) and the workmen themselves, but the equally confusing, and potentially hazardous area of 'planning permission' is a topic that warrants an article dedicated to its grittier points.
When is planning permission not required?
Planning permission is required for all renovations that increase the external surface area or raise the property level. Penalties for non-compliance are harsh and the French people are quick to alert the authorities.
For work which involves alterations to the external facade of a building, traditional extensions and interior alterations, obtaining planning permission is a relatively straightforward process.
The difficulties begin when renovating the more adventurous, exciting properties found in the rural areas. This is where developers often run into minefields.
In cities and towns, the 'mairie' grants permission on renovation work based on the local plan's zoning guidelines:
Zone U – New constructions are permitted. Zone U is likely to be an existing development area and those adjacent to it where the infrastructure exists or can be provided to enable development.
Zone AU – A future development area, which will include areas where infrastructure is already available or where it is planned.
Zone A – An agricultural area where only agriculture-related constructions are permitted.
Zone N – Protected areas where no new construction permitted by virtue of their sensitive historical, ecological or environmental nature.
The guidelines are strict and much attention is given to the surrounding areas and proposed future developments.
The Carte Communale
Smaller councils are allowed the option of a more limited local plan called a carte communale, which basically indicates where development is allowed and where it is not. French planning permission is attached to the building and not to the land. Unless a building's development is deemed suitable in the local plan, permission will not be granted.
The grey areas
The two things that will never receive planning permission are:
Changing the use of a building.
A building classed as a ruin.
The grey area arises when you ask the question: just what is a ruin, and at what stage does a derelict building cease to be a permitted development?
There is no statutory definition of what constitutes a 'ruin', each case is taken on individual merits.
Case 1
A 19th century property, which had lost all its windows, doors and first floorboards, but which retained its four walls and the roof, was deemed to be an existing construction and a viable renovation prospect.
Case 2
A property with only one wall and its foundations was defined a 'ruin,' so development would amount to a new building. Thus, planning permission could not be granted.
Case 3
The same deliberating council also decided that a building where a fifth of the walls which carried half the roof had been destroyed, was classed as a ruin.
Although these stringent rules seem rather harsh and constricting, the inclusion of a certificat d'urbanisme built in to the purchase documentation acts as an insurance, should permission be declined.
Neil Vesma, an architect in France explains: "You should not be afraid to insist on this: it is very common practice and frequently done, but you must include it in the first purchase document, the sous-seing or compromis de vente, otherwise it's too late."
Ultimately, the rule is: check, check and double check the local plans and history of the property before embarking on any French renovation adventure – no matter how tempting the end results may seem!
[Photo by SandJLikins]