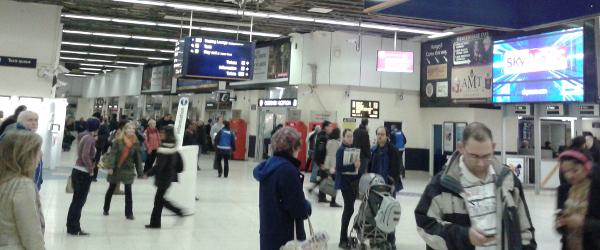 The Commuter Belt around London seems to be growing every year, and along with it, property prices! Ten years ago, living in Milton Keynes and working in London would have been laughed off the table as a non-viable living arrangement.
Nowadays, however, M1 commuters join the queue at Junction 15; the M4 morning rush hour starts at Swindon; and National Rail Services are packed with city workers using their 90 min journey to catch up on sleep.
One of the reasons for the expansion of the commuter belt is down to the rising property prices in the London area. According to Nationwide's regional indices, the mid-1900s is when the cost of Inner London property forced many people to the city's outskirts. But even a decade ago, London property cost only 10% more than the Outer Metropolitan area, and 30% more than the Outer South East. The gap today is an incredible 32% and 67% respectively.
The rise in salaries not competing with the rise in house prices, the desire for a different way of life for children, and better transport links for the journey to and from the central work locations, all factor toward the ever increasing migration to the commuter areas around London.
A treasure trove of properties for sale
For the house buyer, there are many advantages of moving outwards – more value for your money! As well as affordable living accommodation, the many villages and smaller towns offer up a treasure trove of listed buildings and non-residential buildings among the properties offered for sale. This is perfect for the more adventurous house hunter.
With the uncertainties surrounding pension plans, family homes are fast replacing retirement plans, and location remains key when considering the future sale of a property. Year upon year house prices in the commuter belt areas increase, ensuring the properties retain equity and become valuable assets. Whether you are a property developer looking for a renovation project, or simply searching for a family home, the commuter belt is packed full of prime property.
Last month, Savills stated on twitter that:
"The number of Londoners moving to take advantage of the value gap is set to increase"
Savills also predict that house prices in both the Inner (within the M25) and Outer (Cambridge, Oxford, Chelmsford) commuting zones look set to soar between 23-23.2% by the end of 2017, so now would be a great time to consider joining the hefty ranks of commuters in the UK today.
For some people the journey to and from work takes up to 3 hours of their day. It remains to be seen just how far the commuter belt will reach upon completion of the HS2 link and the Crossrail.
(Photo by Elliott Brown)