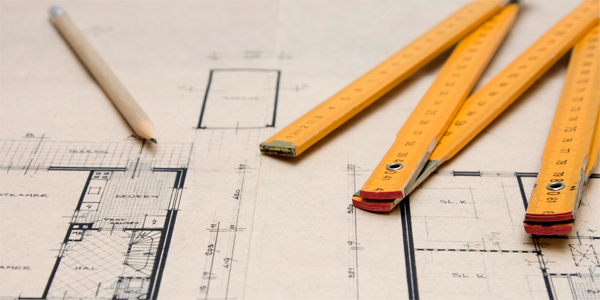 You've found a property you wish to renovate. Great! It's likely the next big (and exciting) question on your mind is what will it look like? We've compiled the eight steps that can help you find your ideal architect.
Before you start contacting architects read our useful checklist.
Do I need an architect?
Small scale project and improvements may only need a contractor. However if you want to dramatically alter your property then a licensed architect is the right person to lead the project.
Ask for a recommendation
If you know someone whose has recently completed a renovation ask if they would recommend their architect. You could also visit to get a feel for the construction quality, and the style of their work. It's also a good moment to check if the project was delivered on time, on budget and up to standard.Take a look at our Partners page for architects who we recommend.
Check they are approved
Check they are registered with the Architect's Registration Board (ARB) and industry body The Royal Institute of British Architects (RIBA). RIBA membership, unlike ARB, isn't compulsory for architects.
Don't use the first one you meet
Set up a meeting with at least three architects, but remember to check if they charge for a consultation first. This will help you compare attitude, approach and style, as well as price.
Ask about past projects
If you find an architect you like, remember to ask about their previous work and check they have done similar renovation work. Look for openness and honesty too, ask them how they dealt with any unforeseen complications, if everything went perfectly, be suspicious!
Be upfront about your budget
Set aside 25% of your budget as a safety net. Make sure you share the reduced figure with your architect as your budget. Ask about extra fees for project changes and re-designs. Understand the architect's billing process to ensure you can afford their services.
Ask about project management
Ask about the level of involvement your architect will have in the project. Some will offer management as an additional cost, whereas some offer involvement throughout from the onset. If your renovation is complex it is a good idea to think about outsourcing project management, your architect could then handle your builders and contractors.
Know who your architect is
Sounds straight forward but often larger architecture firms send senior people to meetings and then assign the work to a junior member. So make sure that you know who will be leading your project and that you talk directly to them about your requirements.