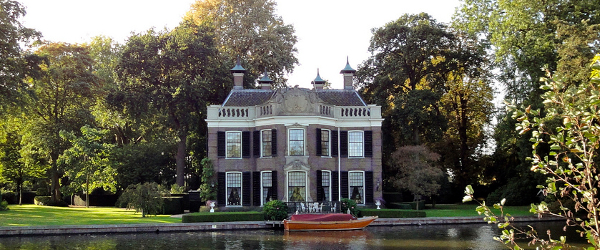 Everybody loves stately homes because they are steeped in beauty and history. Often their architectural styles, interior design, nifty details and lush gardens are breath-taking. Stately homes are truly a sight to behold – visiting one might just inspire you to enhance the value your own property.
Origins and solutions
Stately homes in Britain began to crop up after the 1066 Norman Conquest. Some of these estates have been occupied by the same families until today. As a result of the presence of stately homes, the British countryside is dotted with magnificent garden and architectural styles, not to mention the priceless treasures, antiques, and pieces of art inside the homes.
The 19th century saw an agricultural decline in the British countryside, which hit the wealth of the landed gentry. In the late 19th century, death duties surged so high that a lot of estates had to be sold or broken up. World War II saw almost 2,000 country estates used as prisoner camps, hospitals and military training grounds. Compensation for the estates after the war was slow and some families were not able to recover their houses.
To stop more stately estates from disappearing, various grants and initiatives were established. One of these initiatives is the National Trust, and one of the Trust's responsibilities is to help stately homes become the kind of places that paying visitors will want to see. The proceeds from entrance and other fees normally go to repairing any defective sections and maintaining the beauty of these stately homes.
Stately homes for tourism
Not all stately homes in the United Kingdom are listed buildings and there are many private owners who struggle to keep their homes in tip-top shape. Many owners live in their homes, but they sometimes open up a considerable portion of their property to the public. These homes are being converted into tourist attractions, and many of them have since become major visitor draws.
Stately homes are not only places to live in; they can also be mini-enterprises. An owner should become creative in order to maintain the home. They can open up the home to private and group parties, food and catering markets, and events like weddings and banquets. The main draw of the UK's grand or stately homes lies in the gardens, architecture, treasures, artwork, and the glimpse into the estate's social history. The upkeep of these stately homes could serve as an inspiration for property owners to make improvements to their buildings.
This does not mean that you have to open up your place to tourists who will pay for the upkeep of your home. It means that you can maintain or improve your property in the way that the owners of stately homes do – to beautify it and improve both the outside and the inside of the property to enhance its value.
Inspiring others
As stately homes are usually centuries-old, it is imperative to fix any structural defects. While these repairs may be expensive, they are important in maintaining the very life of the property and adding value. Some of these defects can include rising damp, a leaking or sagging roof, wall cracks (structural), rotting timbers, bowing walls and more.
Many stately homes have central heating systems installed, but they can often be expensive to run. Improving the system has to be done together with updating the house's energy efficiency. As older stately homes were designed to different architectural conditions, sometimes there are huge windows, doors and gaps that have to be sealed. Updating electricity and plumbing services is also important in stately estates, as is the case in modern homes.
However, one important inspiration that a property owner can take from visiting a stately home is to upgrade their garden. Lush greenery can put your home on a par with some of the country's grand estates. With the right care and upgrades your property can look majestic and stately, which will raise its value significantly!
(Photo by E. Dronkert)