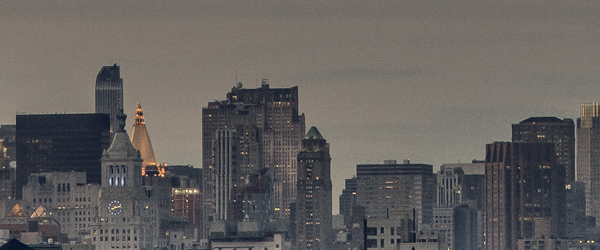 With April's amendments to CDM regulations now in effect, how is the industry coping and reacting to this radical streamlining of the process? We round up the main changes and the feedback we've received from those we work with.
April of 2015 saw the latest revision to the Construction (Design and Management) Regulations, replacing the CDM Regs which have stood since 2007. This new version radically altered how health and safety is managed, planned and carried out in the construction industry, as well as giving cast-iron clarification on the roles of various duty holders.
Our managing partner, Douglas Brown, recently attended a workshop on the new CDM Regs and came away with a wealth of knowledge on just what they mean for the industry in real terms. Staying relevant in today's industry means knowing exactly what your role now entails, your duties and how they've changed. The alternative is, at best, a miffed client. At worst, it could mean prosecution.
We've also had a ton of questions from conscientious brokers, architects and contractors wanting to know just what these changes mean for their practise. We're taking a look over the first three months of these new regs and analysing the industry buzz.
Why were the new CDM Regulations needed?
The necessity of the new regs rested on three main pillars:
Clarity. There was a level of over-interpretation concerning the 2007 regulations so April's amendments streamlined and clarified things to a large extent.
Functionality. An underlying belief held that the old regs introduced too much bureaucracy. Added paperwork and costs for little added value was a combination many were keen to address.
Professionalism. Standards simply weren't being raised by the existing regulations, especially on smaller sites. Simpler rules for simpler jobs now make compliance easier.
What do the new regulations change?
The changes to CDM Regulations are founded on the roles of those involved. Older roles were replaced with a simpler trio for smaller works, those of client, designer and contractor.
Where more than one contractor is at work, the roles of principal designer and principal contractor are introduced. Domestic works were once exempt, but now CDM duties do apply and are the responsibility of the contractor.
All projects now need workers with the skills, training, experience and knowledge relevant to the task at hand. It's the contractor's responsibility to come up with a construction phase plan in writing and provide the right supervision, instruction and information.
On projects with more than one contractor, a detailed health and safety file also needs to be kept. It's the client's duty to notify the Health and Safety Executive (HSE) of the project in cases where:
Works last over 30 days with more than 20 workers working at the same time.
Or where works exceed 500 person days.
What is the industry saying?
The aim of these amendments was ultimately to trim the bureaucracy and embed health and safety as an integral part of the works process. On the whole, we're seeing a positive reaction to the new regime. Each role is more clearly defined with a clear function. It's no longer possible to simply tick a box by appointing a token CDM Co-ordinator and forgetting about it.
On the other hand, we're hearing grumbling from the design community regarding what some see as a fundamental change in what their jobs entail. Competence isn't the question here, rather the backlash comes from the practicality of moving compliance responsibilities onto the shoulders of those who simply didn't have to concern themselves with that side of things until now.
Get bespoke CPD from Renovation Insurance Brokers
Applying these changes to your practise means knowing how they exist in the wider industry context. Renovation Insurance Brokers stay ahead of the legislation curve in order to provide bespoke training and CPD across the whole market.
Are you affected by the new CDM Regulations? Get in touch with us to see how we can equip you and your staff to deal with and flourish in this new legislative environment.