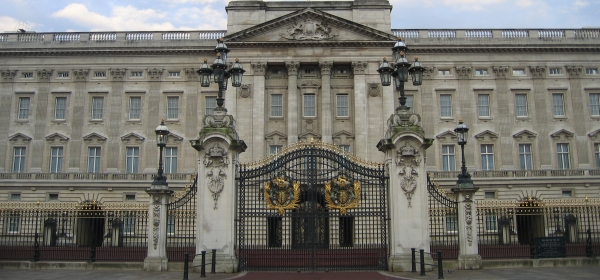 A recent article produced by US website comparecamp.com showed that 4 out of the world's top 10 most expensive properties are in London; all 4 are located within a mile of Hyde Park.
No. 1
At the top of the list sits Buckingham Palace, the Queen's Central London residence, which was last valued in 2008 by home valuation site Zoopla at £935 million. Since then property prices in London have risen dramatically.
Its famous heritage, dating back to the 18th century, is one of the reasons that the 775-roomed palace is so highly valued. Although it is highly unlikely that it will ever be sold, for the current £1.5 billion price tag you would get;
19 state rooms
52 royal and guest bedrooms
188 staff bedrooms
92 offices
78 bathrooms
A home cinema
A swimming pool
40 acres of land
Its very own post office.
No. 2
Taking the second place spot is Antilla, a 400,000-sq. ft, 27-storey tower, which dominates the Mumbai skyline and is the home of oil and gas billionaire Mukesh Ambani. This £630 million property was built by Ambani in 2010, and houses a staff of 600 to keep it running smoothly from day to day. The lavish home has a special section to preserve Amani's record breaking, antique sewing machine collection, and there is also garage space for 168 cars and 3 helicopter pads!
No. 3
Villa Leopolda, which sits on the seaside hills of the French Riviera, was created in the late 19th century by joining two huge properties together for Belgian King Leopold II's mistress. Its appearance today is the result of Thérèse Vitali, Comtesse de Beauchamp, who in 1919 renovated the property and converted it to suit her own tastes.
This £500 million, 50 acre estate, now owned by Lily Safra, widow of the Lebanese banker William Safra, is famous for the setting of the Hitchcock classic, To Catch a Thief.
No. 4
We have a tie for fourth place between the £156 million Fairfield Pond mansion in Sagaponack, New York, and the most influential building in the World: the White House.
Fairfield Pond is so vast it has its own power plant to supply power to its 29-bedrooms, 39 bathrooms, basketball court, bowling alley, squash courts, tennis courts, three swimming pools, and 91-foot long dining room.
If the White House was put on the market it would be valued at around £200 million, but as it has been the residence of the President of the US since 1800, it's unlikely to be hosting a 'For Sale' sign any time soon!
No. 5
Another Indian Billionaire, Lakshmi Mittal, is owner of this £140million Kensington property, just a stone's throw from Kensington Palace. The property was purchased from Formula One chief Bernie Ecclestone in 2004.
The stunning residence has 12 bedrooms, Turkish baths, a swimming pool and parking for 20 cars.
No. 6
Next up we're back in the USA with the £126 million Ellison Estate in Woodside, California. The owner, Larry Ellison has a love of all things Japanese, and this shows in his 23-acre compound, which comprises of 10 buildings, a man-made lake, koi pond, tea house, and bath house.
No. 7
Everyone who loves Hollywood has heard of Hearst Castle in Beverly Hills. The £120 million, 27-bedroom castle, used in the movie The Godfather, has played host to many famous celebrities, including John and Jackie Kennedy, Clark Gable and Winston Churchill.
The castle is still owned by the William Randolph Hearst Trustees and is now a heritage and tourist site.
George Bernard Shaw once told Hearst that the castle was: "What heaven would be like if God had your money".
No. 8
The £97 million mansion known as 'The Pinnacle' is the largest property in the exclusive Yellowstone Club. The lavish 10 bedroom house has heated floors, multiple pools, a gym, a wine cellar, its own ski lift and a heated driveway.
No. 9
Next door to Lakshmi Mittal is Chelsea FC owner, Roman Abramovich's £88 million mansion. The Russian billionaire's Iceberg home has all the mod cons, plus a huge underground extension which is set to become his own private car museum.
No. 10
Another Kensington property, which was formerly a prep school, is the £80 million, 10-bedroom mansion, currently owned by Olena Pinchuk, the daughter of Ukraine's second president, Leonid Kuchma. This home's interior design features marble, gold and priceless works of art, and the house features an underground swimming pool, a sauna, gym, cinema and even a panic room.
Whether you are looking for a historic property, a high end apartment, a luxury castle or even a church, the options are endless when embarking on a new renovation project.
[Photo by Ayla87]