Here at Renovation Insurance Brokers, we insure a wide range of properties in various states of repair. Even those that are uninhabitable wrecks at the point of purchase.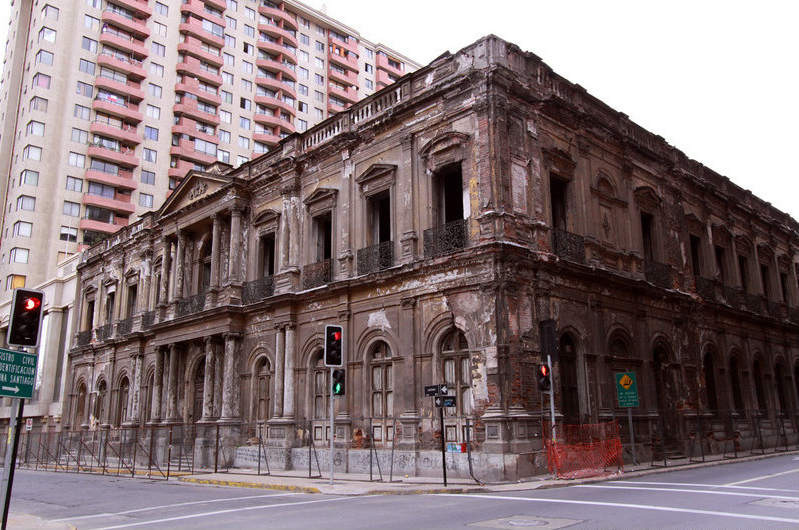 With the opportunity to add huge value following a refurbishment programme, renovators know that today's wreck could be tomorrow's goldmine. There's even a dedicated website, Wreck of the Week that highlights crumbling structures that are available to buy and transform.
But profit is not necessarily guaranteed. Recent articles in The Times and The Daily Mail highlight that paying rock bottom prices for wrecked properties is a thing of the past. Buyers will still need to watch their costs and utilise plans which will maximise the property's potential – even if the final scheme is not to their personal taste.
So what does buying a wreck mean from a renovation insurance point of view?
At Renovation Insurance Brokers, we're not scared of heavy dilapidation, but it will come as no surprise to hear that we'd be taking a close look at the structural condition if you are looking to renovate a building of this nature, and we'll probably want to see a current building survey report too.
Where there is structural instability, the liability insurance is going to be a lot more expensive too, so it's possible that additional terms will be imposed on the insurance, for example, required maintenance or higher excess.
Our underwriters will also be considering the risk of malicious damage, vandalism and squatting. Properties which had been uninhabited for a long time are at higher risk, and this has implications on both the material damage and the liability side of things.
Tempted by buying a wreck?
A large scale renovation is a big investment, whatever the state of the property. However, with a wrecked building, you'd need to earmark a generous amount of extra time and increased financial contingencies to cover the discovery of hidden defects and complexities. In these cases, renovators can also do themselves a big favour by ensuring that there is a current structural report, and by spending some money ensuring that the property is fully securable.
Want to talk it through?
Our underwriters are on hand to talk to you about your property and your renovation plans. Just give us a call. You can also find lots more background on key considerations for large scale renovations in our online knowledge base.