As market leaders in placing Renovation Insurance, it's important to us that we help brokers fully understand this very niche insurance area. To pledge our support to the brokers we work with, we launched a dedicated CPD training series at the beginning of this year; with our Managing Partner delivering on-site training to those brokers who requested it.
As our renovation insurance CPD training comes to a close this season, we reflect on the success of our campaign with some interesting facts and figures.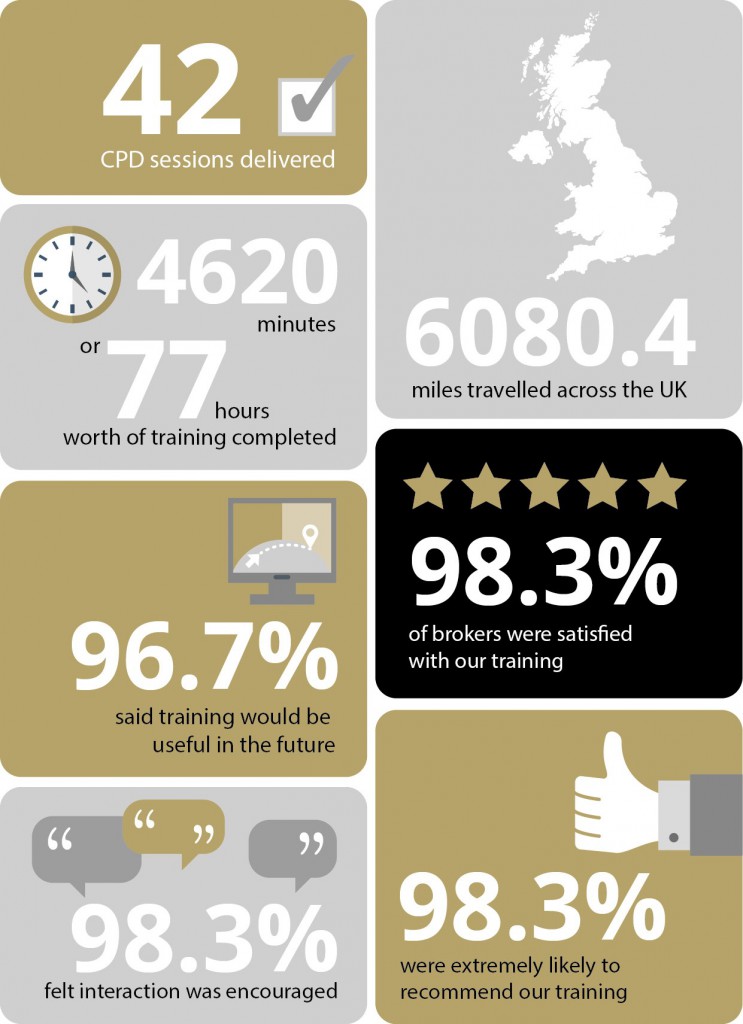 Since its launch in January, we initially reserved a total of eight training days, which proceeded to fill within the space of a week and immediately showed the interest in the support and training on offer! A second and third set of dates was then released immediately to satisfy the demand.
As demand for our training continued to grow, in total we ran 42 individual CPD training sessions across the country, from the period January to June.
The feedback we received from brokers has been incredibly positive, with 98.3% stating they would be extremely likely to recommend our training to other brokers.
As renovation insurance specialists, it's encouraging to see that brokers really do appreciate our expertise and support, whether that be through our training, online portal, or over the phone.
To request more information on our training or reserve a space on our next set of training dates, scheduled to commence from 1st September 2016, contact us here.