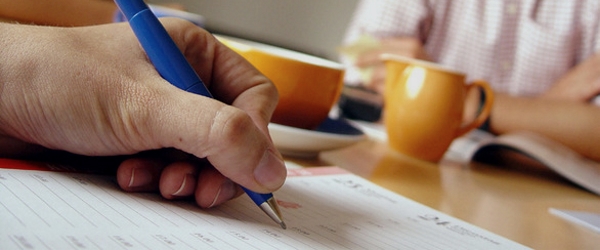 Large scale renovation projects are complicated and unpredictable, and made worse if each contractor in the process is working alone. By taking a collaborative approach between architect, renovator, broker and builder you can ensure you utilise all of the expertise within the project, for maximum benefit.

Yes, each party involved brings their own unique expertise to the programme but this does not mean they don't need to consult with the rest of the team. The whole really is greater than the sum of its parts.
Avoids conflict
This is the most obvious point to make, but often the hardest to achieve. Setting goals for communication between architect and contractor will ensure the build stays to design. Additionally any issues are communicated before they become a major problem.
Reduces risk
A collaborative approach allows for risk to be reduced or allows for better crisis management – by contractors, architects or renovators. Having a JCT contract in place will further aid collaboration as it clearly defines the responsibilities of all parties. Knowing the designated broker is available to help to from the outset means potential problems can be spotted quickly and resolved – meaning the property is always protected. If a claim needs to be made against the renovation insurance, this can be done without delaying the project too much, or at all.
Improves decision making
When you consider the needs of each party involved, better decisions can be made. What does the architect think of this? How will this affect the insurance on the project? You'll know what impact a decision makes if you have the feedback of everyone involved.
Strong compliance to regulations
If you're renovating a period building or you are working to strict planning regulations, good communication is essential to stay within the rules. We know that regular communication will reduce the risk of falling foul of regulations or even lower the possibly of damaging the building. Forearmed really is forewarned.
How can you take a collaborative approach?
It starts with finding the right team. It's important to take recommendations and then put together a team based on expertise, experience and a willingness to achieve a common goal. Scope the project out well from the beginning and this will help. See our preferred partners page for recommended firms, or get in touch if you'd like to talk about a renovation project that you are part of.