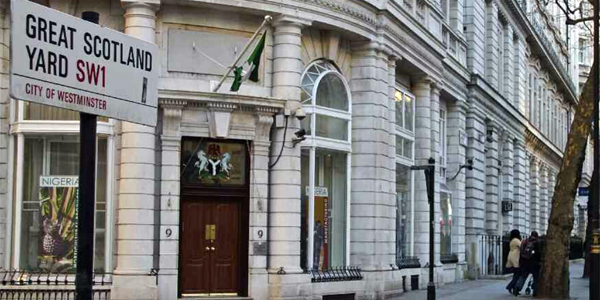 Whether you're in the midst of renovating your property or you've just completed your renovation project, security considerations should be of high priority for you.

Security and your renovation project
It goes without saying that post renovation you'll want to feel as safe and secure as possible in your newly-completed home. So too will anyone who purchases this property if you're planning on selling it soon after completion.
But, even during the renovation process, it's important to bear safety and security in mind too.
Making sure that your construction site is adequately secure during your works helps make it much more difficult for unwanted visitors to trespass on your site and potentially cause damage to your partially-completed property. In such instances, it's helpful to have taken out adequate unoccupied building insurance in advance.
Extra security measures (not to mention specialist contents insurance) is especially useful in those instance where you're having to store valuable contents inside the building that's being renovated.
If you're looking for security solutions for your renovation project, allow us to introduce Impregnable Security to you – one of our partner firms whose services we trust and recommend to you and your security needs.
About Impregnable Security
Did you know that Impregnable Security is an industry leader when it comes to the manufacture, sale and installation of armoured doors?
What we particularly like about this Surrey-based firm though is that all the products featured in their range (from security doors to panic rooms) have been tested to the very highest of European safety standards.
They manage this by combining modern manufacturing technologies and techniques with the best possible materials. In doing so, they're able to offer you and your property the very highest of security standards – whilst also allowing you to achieve the look and feel you want for your property.
"We are delighted with our new Impregnable Security door. It is a supreme-quality door which now makes our home feel like a fortress" – Damian, Impregnable Security customer
Having manufactured their products to your custom specifications, Impregnable Security then take the time and effort required to install your security features with the greatest attention to detail and professional service – wherever you are in the world!
So, whether you're a developer, architect, high street retailer, insurance broker or a renovator yourself, do get in touch with our partner firm, Impregnable Security for more information about how they can help with your (or your clients') security needs.
Find out more about our partner firms
To find out more about their services, take a look at the Impregnable Security website.
Otherwise, for more information on the other trusted partner firms that we choose to work with and whose services we'd recommend to you, please take a look at the partners area of our website.
Or, for more information on the different types of insurance you might need for your renovation project please take a look at our handy knowledge base.
Photo credit: Impregnable Security