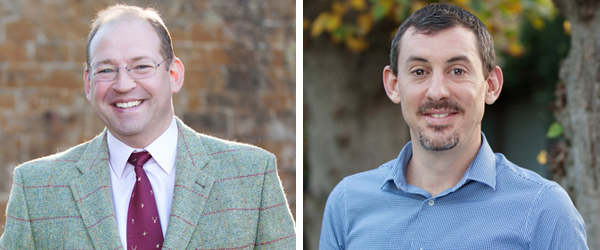 No matter which industry you work in, customer satisfaction is key. This is especially the case in the insurance sector and is something we take very seriously here at Renovation Insurance Brokers.
It's for this reason that we were really pleased to see one of the seminars at this year's BIBA 2015 conference (which Managing Partner Douglas Brown attended) tackle this very topic.
BIBA 2015 – customer satisfaction in the spotlight
The seminar, hosted by Jo Causon (CEO, Institute of Customer Service) looked at the lessons and opportunities for boosting customer satisfaction levels in the insurance sector.
Drawing on both the latest research into small businesses' relationships with their insurance brokers and recent trends in UK customer satisfaction, Jo highlighted the changes in customer needs (and expectations) whilst outlining opportunities for insurance companies to improve their customer service.
This made us think about the way we do things here at Renovation Insurance Brokers and the emphasis we put on customer service.
Customer service the Renovation Insurance way
Ever since we started back in 2010, customer service and satisfaction have been at the very heart of what we do. This satisfaction applies not just to our clients, but also to the relationships we have with our UK-wide network of brokers.
"I got into insurance in the beginning because I wanted to do it better for prospective clients. This is why we tend to work with people who really want to do the best for their clients too" – Douglas Brown, Managing Partner
It's these core customer service aims that influence the decisions we make here at Renovation Insurance Brokers and have helped us forge such long-standing relationships with our clients. But, how do we do it? What's our secret formula for getting customer service right?
Working together with our brokers
Here at Renovation Insurance Brokers, we're lucky enough to work with a great network of brokers. However, we're extremely mindful of the fact that we're only as successful as the team we work alongside.
That's why, wherever possible we like to try and give something back to these valued team members. How do we do this?
One of the ways we show how much we value our brokers is by offering them exclusive terms. We believe that if you've done the work of putting together a presentation for us to underwrite (and were first through the door with a business opportunity) you should get exclusive terms.
"At Renovation Insurance Brokers, we provide exclusive quotations to protect your efforts on our behalf. It's only fair" – Douglas Brown
Another way we like to offer support to our broker network is in the form of training. Did you know that Douglas runs a free, two-hour training course on HNW works designed not only to help our brokers meet their sales goals, but also their CPD obligations?
If you're interested in scheduling a session with Douglas, please get in touch with us today to find out more about the training services we provide.
Working with renovation clients
As well as valuing the important work that our brokers do, we really appreciate the fact that it's thanks to our clients that both we and our fantastic team of brokers are able to do the work that we do.
We understand that most people will only come to a renovation project of this size once in their lifetime. We also understand, that no two clients' projects or needs are ever the same – so why would the service we offer ever be the same for any two clients?
"The way we work is bespoke. We do not offer a one size fits all solution. Our product is very much tailored to individuals' needs" – Matthew Dover, renovation insurance specialist
That's why we like to take the time to find out more about the client, their project and their end vision. That way, we're able to offer them the best renovation insurance package to help them realise their end renovation goals.
Working with Renovation Insurance Brokers
Whether you're a broker who'd like to start working with us, or you're in the process of planning a renovation project and are looking for a specialist renovation insurance company, we'd love to hear from you.
Why not get in touch with us today to find out more about how we can help? Otherwise, join in the conversation over on our Renovation Professionals LinkedIn group for more renovation tips and hints from those in the know.