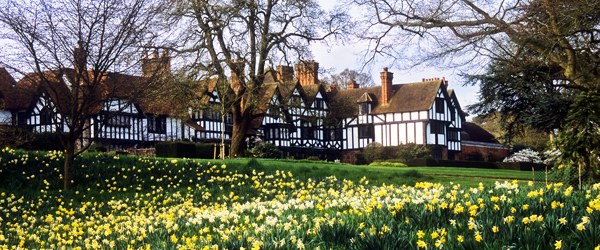 It's often the season we start to think about getting our houses in shape. But, what if your plans for your property extend beyond simply giving it a good spring clean? Take a look at our checklist to help you on your way to renovation success.
Whether you're wanting to convert your loft, renovate your basement or add an extension there are a few things that you need to bear in mind (whether or not your building work takes place during the springtime or later on in the year) to make sure that you renovation project is a successful one.
What do you want the end result of your renovation project to look like?
You may know that you want to build a conservatory or renovate your basement, but how much of a realistic picture do you have in your mind of what the end result will look like?
To help visualise your renovation project, why not have a look in a variety of architectural and interior design magazines or website blogs – our favourites at the moment for inspiration have to be Dezeen and e-architect.
Pinterest boards (such as those found on our very own Renovation Insurance Brokers Pinterest account) can also give you some great ideas to implement in your own home.

One of the benefits of having your ideal property in mind is that you'll give yourself even more incentive to get your renovation plans underway and begin working towards your wonderful end creation.
Plus, once you've decided exactly what sort of work needs doing, you'll have more of an idea of the type of professionals needed for the job – not to mention the sort of renovation insurance your project will require.
How much professional help will your renovation project need?
Depending on the size and complexity of the job you may need any number of renovation professionals – from architects and project managers to renovation insurance brokers!
By enlisting the right professionals for the job from the outset you'll save yourself a lot of hassle – both in terms of time and money.
But who should be highest up your list of professionals? Featuring on there should be a registered architect or a planning specialist. They will be able to give you design advice and guidance, whilst also helping you to secure any planning permission that you may need.
Another great professional to have on side is a structural engineer to make sure that you don't cause any untoward damage to your property during the renovation process.
You may also be in need of a party wall surveyor where your building work is being carried out on a shared wall (between you and your neighbour) or where renovation work is taking place within 6 metres of your neighbours' building foundations.
For more information on the types of professionals you could use for your property renovation project, take a look at our partners page for a list of professionals whose services we trust and would recommend to you for your renovation project.
What about renovation insurance?
Once you've decided on what plans you have in store for your property and sought all relevant planning permissions and enlisted the right renovation professionals for the job, you need to look at getting your renovation insurance sorted too.
Renovation insurance is a complex area of insurance – especially when it comes to the sort of challenging, high-value renovation projects that we typically underwrite insurance for.
Depending on the type of work undertaken (how extensive) the sort of building (listing and design) and the location (urban vs rural) this will affect not only the specific type of insurance that you need, but also the amount of insurance that you will have to take out to safeguard against any potential renovation project mishaps.
We can help find the right insurance for your project
Here at Renovation Insurance Brokers, our team of insurance specialists will take the time to fully understand the details of your particular renovation project so that we can make sure that we come up with the right insurance cover package for you.
For more information on how we can help with your project, get in touch with us today.
Otherwise, take a look at our handy knowledge base for more information on the different types of insurance you may need for your renovation project.
Photo credit: ukgardenphotos