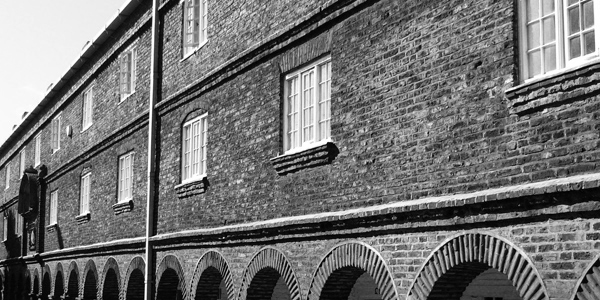 Did you know that over the past 5 years around 3.7 million Britons have had their property damaged as a result of their neighbours' renovation works?
The figures which were compiled by the Direct Line Select Premier Insurance (cited in this Moneywise article) also show that around £1.5 billion was spent by Britons trying to repair the damage done to their properties by their neighbours' building negligence.
With this in mind then, how can you make sure that you don't end up damaging your neighbour's property in the process of your planned renovation works?
An introduction to party wall insurance
The Party Wall Act (which came into force in 1997 and applies throughout England and Wales) makes you responsible for any damage that your renovation project may cause to your neighbour's property.
Essentially, this act provides a framework for preventing and resolving any disputes that relate to party walls, boundary walls and excavations near neighbouring buildings.
Under this act, anyone who intends to carry out the sort of work outlined above must give adjoining owners notice of their intentions before work begins.
Take a look at this handy video to find out more about the ins and outs of party wall insurance.
When is it useful to have party wall insurance?
By taking out party wall insurance, this protects you against any non-negligent structural damage that may occur – either to your property or that of your neighbour's in the months following completion of you renovation project.
Party wall comes into play when negligence (usually against your contractor) can't be established definitely one way or another. In such cases, the damage caused to your neighbour's property has not been sudden, identifiable or expected but has instead occurred over a longer period of time.
For instance, a good example of this in action is where structural works have been undertaken on the property involved in the party wall contract, which subsequently give rise to structural difficulties between that and the neighbouring property.
These structural problems tend to rear their ugly head in the first 3-6 months of work having taken place and could be as a result of a number or things – from unsatisfactory work having been carried out by the contractor or changes in ground conditions caused either directly or indirectly by the works.
For more party wall insurance information
To find out whether the property that you are planning on renovating is in need of party wall insurance, please get in touch with one of our renovation insurance experts who will be very happy to help you.
Otherwise, take a look at our handy knowledge base for more information on the Party Wall Act.
For a more in-depth guide to the Party Wall Act (1996) please download the YouGov Party Wall Act explanatory booklet.