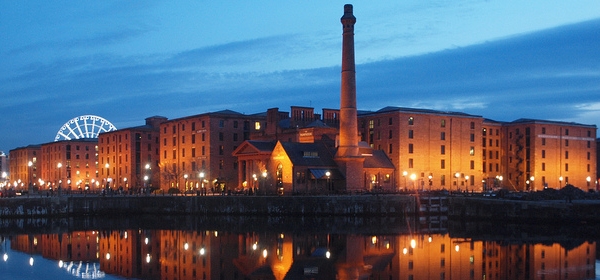 The dictionary definition of a warehouse is as follows: "A commercial building for use of storage." However, in the field of renovation, this definition no longer applies. We have seen the transformation of Liverpool's Albert Docks from the first non-combustible docking building which stored valuable cargo, into Grade I and II listed buildings, drawing millions of visitors a year to its hotel, museum and many restaurants.
Warehouses can, and do, make incredible homes – who can forget the warehouse apartment in the film Ghost, where Demi Moore did memorable things with clay? Expansive, one level, open plan areas have been around for decades in the US, but in the UK, they aren't as easy to find – unless you are Henning Stummel, that is.
Stummel, an award winning architect, is known for renovating a Georgian warehouse into a stunning 3 bedroom apartment with a separate office. In his search, Stummel informed his estate agent to find somewhere with "lots of lateral space", but this was no easy task.
With most of the more expansive properties in Central London being born of two buildings knocked into 1, things weren't looking rosy. Eventually a decrepit early 19th century building near Paddington Station that had been used as a coach workshop was offered to Stummel. Visualising how this building could be turned into a dream home was a rather difficult task due to the poor state of repair, the unsound structure and its unpleasant industrial façade.
The renovation was a long process totalling in 18 months of work, but the results were simply breathtaking. In keeping with Stummel's numerous conversion award standards, no stone was left unturned in restoring the detail of the windows to match the wooden floors. The interior design was carefully thought through and the materials used were in keeping with Stummel's desire for individuality.
One of the reasons that this huge renovation project was such a triumphant success was because Stummel only hired highly skilled workmen who were capable of adhering to a tight schedule.
Why live in a warehouse?
That's easy – they're unique. Converted warehouses offer the 'wow factor'. Residents of these upcoming must-have properties tend to be creative individuals, such as artists, designers and architects.
"They're typically over 100 years old, with high ceilings and big windows" says Poppy Maynerd, from Blake Stanley lettings agency. Each one of these buildings has history, whether it used to house shoemakers or matchstick makers, each story is unique.
The negatives
Due to their rising popularity, the cost of buying or renting warehouse homes has shot up, so they are no longer as cheap as they once were. Underfloor heating and gas are non-existent in many of these warehouses, so utility bills can be very costly.
The positives
With the residents all coming from similar industries, this creates a real sense of community amongst the homeowners. Some converted warehouses belong to gated communities, with on-site shops, bars, restaurants, gyms and their own security.
Final thoughts
Converting a huge area of sometimes derelict industrial buildings into brand new homes seems a step too far for some people. Insuring the renovation, obtaining the planning permission, designing the layout and managing the project are all massive undertakings. Open-plan isn't for everyone, but for those that need to feel space around them, warehouses are irresistible – making them ideal for renovation projects.
[Photo by Somedriftwood]