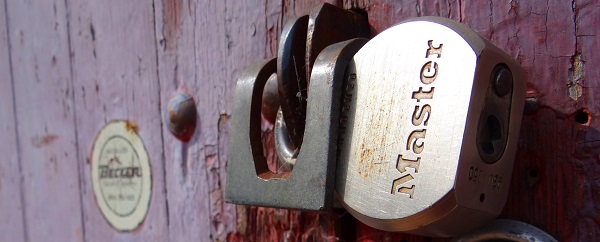 Security considerations are extremely important, both for when the renovation is taking place and for the time when you plan to sell the new upgraded property. When a renovation is taking place, thieves and criminals may assume that the site will not be guarded, which can result in unwelcome guests looking to swipe valuables and other materials or vandalise the property. In addition to this, it's important that you have a secure property in which new owners would feel safe – if you plan on selling for a significant profit, that is! Here are some security tips to ensure your renovation project is not hindered by any unpleasant surprises.
Deterrents for unwanted visitors
Depending on the budget of your renovation project, there are numerous steps you can take to ensure that your site is secure. Large, easy to read signage, with unambiguous language will help to deter thieves if they are threatened with the prospect of prosecution. Likewise, if your budget allows, a security guard or watchdog can be extremely useful for renovation sites. Having the property well-lit, even at night, can be beneficial and is often worth the electricity cost of having the lights running night after night – especially if it prevents a far more significant cost in the event that an intruder damages the property or takes something of value. A CCTV camera not only serves as a deterrent, but it can allow you to monitor the renovation site when you're not there in person. If there is a problem, video recordings can help you to figure out what went wrong or even prosecute a thief.
Secure tools and materials
Material theft is a serious risk when renovating. For instance, copper cable theft in the UK is estimated to cost the economy 1 billion pounds every year! If there are new doors and windows in the process of being fitted, it's a good idea to leave a placeholder or security screen to seal off all entrances to the home. Construction tools are often expensive, making them a target for thieves. While workers may be tempted to leave their tools out in the open overnight, taking the time to move them to a secure location can prevent a potential catastrophe.
Keep people informed
If the property is going to be left unattended, inform your security company, the police and neighbours. While you may not know the neighbours in the area, it helps to take the time to go around the neighbourhood and introduce yourself. Even if you're not feeling sociable, it's important to have as many eyes on the property as possible to report any acts of trespassing to the police.
Security features
Using quality materials is important in every facet of a renovation project, but it's especially true for security purposes. Where possible, use toughened glass for the windows of your property and fit locks on the exterior doors. While the style of lock should be aesthetically appropriate for the property, it's essential that you pick something durable and high quality. Mortise locks and double-cylinder deadlocks are some of the most effective locking devices, and while they take more time to install than rim locks, they are essential, both for securing the site during the renovation period and for providing potential buyers with a sense of safety.