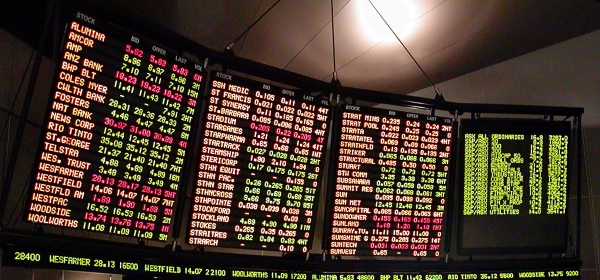 Back in the late 90's when the FTSE 100 hit an all-time high, the lure of the 'quick buck' sent stock market investors into a wild frenzy. Stories of doubling money overnight in tech company shares was recanted over and over in the City wine bars, and the super-car salesmen were salivating at the commissions on offer!
Then came the crash!
While money is tight during times of economic hardship, people are always investing in property irrespective of the state of the economy. So, why do the rewards from property tend to out do rewards from stock market investing?
1. Owning a home is seen as a long-term investment
People buying a home are investing in years of mortgage payments, maintenance and renovations, which finally leads to ownership. For most, this is the largest financial expenditure in their lives, and one of the biggest decisions we will make.
2. Thinking long and hard about which property to buy
A 2 inch column in the Financial Times can spark a stock exchange frenzy, with people willing to wager thousands of pounds on a company that has been given a rave review.
In contrast, people hunting for property will spend months scouring estate agents, local papers and websites whilst researching areas, schools and transport links to find a suitable property.
3. Property is easy to understand
It's simple:
Semi-detached, two bedrooms, 2 reception rooms, 1 bathroom, south facing garden, off road parking
These are words we understand – we can programme that simple sentence and compose a vision in our heads. Reading up on the terms and conditions for listed buildings and researching fashionable hot spots is all relatively straightforward.
The terminology of the stocks and share investment world is a tad more complex:
DIPs, DRIPs, ISAs, SIPPs and IPOs
From day 1 we have experienced living in houses. We have an understanding of what features of a property are pleasing to the eye and give us an improved quality of life. We follow the news about property booms and up-coming desirable locations, watch programmes about designing both the interior and exterior of the home.
4. Banks love home buyers
A bank has no problem lending £500,000 to someone who wishes to buy a house at an interest rate that's just hovering above the rate of inflation. Some supermarket banks even offer clubcard points for your purchase – every little really does help!
Asking the same high street bank or building society to borrow money to buy a big chunk of a high yield portfolio, and doors will be slammed in faces!
Property isn't a gamble. It's viewed by everyone as a solid investment.
Conclusion
Homeowners will work 40 hours a week and then spend their days off labouring over home improvements. Sprucing up the porch, fixing up the garden, building an extension or converting the loft are all ways of increasing the property's value, whilst continuing to benefit from the initial purchase investment.
For the developer, homes are a commodity that will be in ever-increasing demand for the ever-increasing population. Property developers create homes for people in all walks of life. Buying, renovating and selling is a career for some people, a hobby for others, an opportunity for many, but with the right research and planning, it's always a sound investment.