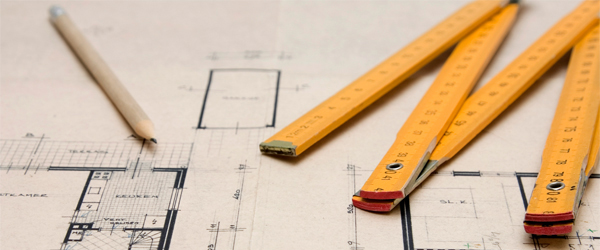 Taking on a property renovation project can be a stressful experience. But, what many people underestimate is the amount of stress a renovation project can put on a relationship – especially where children (and pets) are involved!
A recent remodelling and relationships survey carried out by home improvement company Houzz showed that 12% of couples consider getting separated or divorcing during their renovation project.
As psychologist (and habitual home renovator) Peter Quarry (interviewed here) knows only too well, the stress involved in renovating your house can soon, "magnify all sorts of existing issues in a relationship."
How renovation can wreak havoc on relationships
According to the Houzz survey, conflict of style is cited as the main cause of relationship woes. In fact, almost one third of respondents stated that they didn't agree with their partner's design style.
However, this lack of agreement on style didn't stop some partners from powering ahead with their renovation works regardless – with one in five of those questioned simply deciding to take an important decision (from picking wall paper patterns to pulling down walls) without telling their partner!
How to renovate for a happy relationship
1. Start with a vision statement. Before you start your renovation work, sit down together and write a list of all the reasons why you want this project to happen. Maybe you want to provide a warm and comfortable home for your family, or you hope to preserve the property's period features that are in danger of ruin.
Once you've written this list, be sure to read through it every now and then (especially when times get tough during the renovation process) to help put things in perspective and to remind yourself of why you're renovating.
2. Divide tasks up. Prior to the start of any renovation work, decide who is going to be in charge of which aspects of the project. Choose these roles based on your strengths and the mix of skills that each of you brings to the renovation project.
3. Compromise. If you have your way as regards a certain aspect of the project (for instance, securing that open plan kitchen-dining room you've always wanted) then make sure that you concede something else of importance to your partner to maintain a balance. Renovating, like relationships require a certain amount of give and take for them to be a success.
4. Money issues. Money causes a great deal of stress in any renovation project – no more so than when both partners' money is involved in the process. Avoid this by coming to an agreement over budget before starting. Do this by thoroughly researching all the equipment, materials, labour and delivery costs involved before you begin.
5. Stop seeing it as your 'forever home'. As soon as you stop telling yourself that this is going to be the home that you'll live happily ever after in, this will take an enormous amount of pressure off renovation proceedings. Remember, you don't have to make the home perfect and you can always make changes in the future. And breathe.
How Renovation Insurance Brokers can help
There are plenty of things that can be a source of stress and frustration when renovating your house. Don't let renovation insurance be one of these.
Why not get in touch with us today? Our insurance specialists are able to offer the right type of insurance to suit your renovation needs.
For more information about the type of renovation insurance your project might require, take a look at our handy Knowledge Base and Glossary sections.
Otherwise, contact one of our team today who'll be very happy to help.