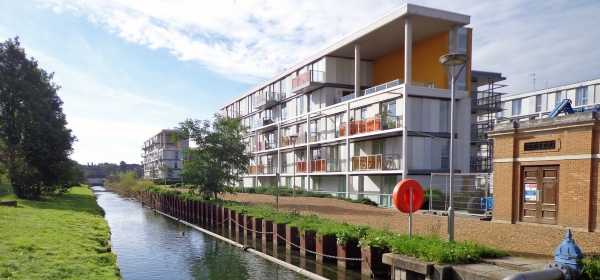 It would seem like every nook and cranny in London these days is classed as a desirable hotspot for development. With transport links expanding, home developments being erected and plans for a new bridge over the River Thames, London's property areas are reaching budget-breaking heights.
Of late we have seen an area's popularity increase because of sport (the Olympic Village), street art (Banksy designs in the east end) and even the revamp of Covent Garden. So what's left to explore in London? Where else can you hunt for property to renovate? Well this year's 4 trending development prospects are:
Notting Dale
Notting Dale is the original amalgamated name for the north-western corner of W11. It sits comfortably between Ladbroke Grove and White City, embedded between two busy dual carriageways. Although it rubs shoulders with the well known Notting Hill Gate, it has an entirely different vibe to it.
Before the Second World War the area was branded as a notorious slum, which is reinforced by the words of Charles Dickens, who wrote – "Notting Dale is a plague spot, scarcely equalled for its insalubrity by any other in London".
The Fifties, saw the construction of towering council estates mixed in around the humble Victorian terraces, dank mews and industrial workshops. Whilst Notting Hill raised it's game with brasseries, majestic garden squares and trendy shops, Notting Dale tailed behind.
Today it's a different ambience altogether, with the echelons of pop and fashion 'setting up shop' there.
The area now buzzes with fashionistas, world famous photographers, record executives and other noteworthy citizens.
Hornsey
Hornsey was swallowed up in 1965 by the then newly-created Haringey council. For almost 50 years, the area has been overlooked as a place in its own right, but at last the tides are turning.
Sitting in the shade of the glorious Alexandra Palace Park, this N8 postcode boasts a large crop of exquisite Victorian and Edwardian houses and rapid train links to central London.
With new developments such as New River Village built on the site of the old waterworks, the high street has been transformed by extremely stylish homes and a well known supermarket.
There's a bigger buzz about the project on the 11 acres of National Grid land, which will catapult Hornsey into London property heaven after the completion of hundreds of desirable living properties.
Leyton
While Leyton, based in E10, still can't compete with the sought-after shopping centre of nearby Stratford, it does however boast the two largest areas of open land in London – Hackney Marshes and Wanstead Flats.
Sitting well within the commuter belt in Zone 3, Leyton's high road has had a transformation on an epic scale. What was once a road littered with boarded up shop fronts and empty pubs, now stands a thriving community high street full of colourful businesses, lively eateries and a sought-after events venue which is also a listed building.
Brockley
Brockley, based in SE4, seems to be one of the very few boroughs where the properties which were once converted into flats are actually reverting back to single homes. For years the area was cut off from the city by poor transport links, but this all changed with the East London extension line. Although the main pull of the area is its large conservation area, it's now renowned for its bars and cafés which sell organic food.
We have seen how Scotland Yard is being transformed into 5 star luxury and Brockley is seeing the same potential too. Rumour has it that the police station is to be converted into a set of desirable homes.
So, whether or not you feel London has had its day in terms of finding a viable renovation project, it's encouraging to know that the blanket of potentials hasn't quite covered the whole of the Capital.
[Photo by dgeezer]