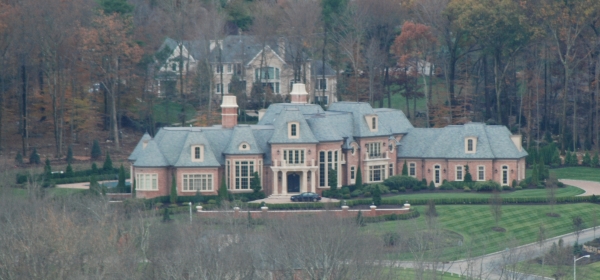 Becoming a property developer would be pretty difficult without finding properties worth developing. There are numerous avenues to explore when looking to establish a property base, such as estate agents, government agencies and perhaps most exciting of all, property trade shows.
A touch of luxury
For the past 7 years, the Luxury Property Show has been held in an appropriately luxurious venue in London, bringing a selection of the World's leading property companies together, including Hamptons, Watermark Cotswolds and several top class international companies such as Christie's. This two day show is a haven of beautiful homes for sale in exotic locations, spanning European mountain retreats to English country manors. If you are looking for that dream renovation project, it's worth jotting down this year's date on your calendar. As the adverts say – "This is the only property show focused exclusively on luxury."
The UK property market show
Last year saw the first of MIPIM UK's property trade shows which brought together all sectors relating to the property industry, including:
Investors
Developers
Local authorities
Occupiers
Hotel groups
Agents
Business providers
With a busy 3 day agenda kicking off with a speech from the Mayor Boris Johnson, sessions included topics relating to all manner of residential and commercial property, including the future of property in and around HS2 and the implications of this on the London commuter belt.
With a panel of over 25 experts and showcase presentations from 15 trade professionals, the show offers the chance to get a real insight into the future trends for UK property, and gain expert advice on listed buildings and the types of planning permission which are required if you want to renovate them.
French property show
For many developers, finding that French Chateau or that Vineyard in Bordeaux is the ultimate catch, and although we have covered the challenges of taking on a French renovation project, it's a good idea to gain as much knowledge as possible before taking the plunge.
The French property exhibition, held at Olympia in September, gives you the perfect opportunity to soak up a bit of everything 'au francais.'
The Seminars offer information from a substantial array of estate agents, developers, banks and other professionals, covering just about every aspect of buying your property in France. This coupled with their programme stating that:
"All regions of France are represented so whether you're looking for old, new, residential or commercial – everything from stone cottages, farms, ski chalets, villas, barns, apartments, farmhouses, new developments and buy to let properties will be available."
This will surely help you to make an informed decision if you are considering buying in France.
However you find your next property to renovate, property shows are fun, informative and may just give you an idea for your next big renovation success.