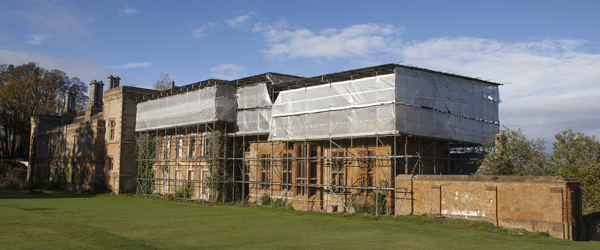 Have you ever considered owning a property on the Continent? For many (we here at Renovation Insurance Brokers included!) the prospect is a very appealing one.
With lots of easy travel options, a more reliable climate and many great value properties to be snapped up, the decision to invest in continental property can be hard to resist.
The challenges of renovating in Europe
However, before you get too carried away imagining yourself in your dream European property, it's worth bearing in mind the fact that if you are looking to purchase property abroad, you will be doing so within a different legal jurisdiction and under different tax regimes.
Add in the language barrier and the dream escape may not be quite as easily achieved as you may have thought at first.
The practical obstacles might even seem insurmountable if the property you're purchasing is a 'doer-upper'. Who will you engage to undertake the works and who will supervise? Will you be able to obtain the relevant local legal expertise?
How our team of specialist brokers can help you
At Renovation Insurance Brokers, we can remove at least one headache. We are now able to offer All Risks insurance coverage for renovators of property situated in Northern Europe (including the South of France).
We have now successfully insured a number projects on the Continent, including a particularly interesting (not to mention, highly complex) renovation project in St Tropez.
The cover we've provided is our usual 'all risks' solution backed up with high levels of support and expertise. Plus, you'll benefit from dealing with British insurers and claim handlers should you need to call on your policy following a loss.
Insurance factors to bear in mind when renovating abroad
– Employers' liability insurance. Should it be required, it will only be possible to arrange employers' liability insurance for employees who are engaged under British employment legislation. If it's your intention to utilise European casual labour or labour only sub-contractors then you'll need to source this cover locally.
– Project public liability. We can arrange project public liability cover for both British and continental contractors.
– Insurance tax. In the UK we're fortunate enough to pay a relatively low tax on insurance transactions (6%). On the Continent, you'll find that insurance taxes are higher. For example, in France you'll be required to pay around 9% in tax plus an additional amount for compulsory terrorism insurance.
– Economic stability. Due to ongoing concerns around the economic stability of some, if not all of the Southern European nations (Greece, Italy and Spain for example) we are currently unable to offer insurance for renovations occurring in this part of the world. However, watch this space! The attitude of our insurer partners may change.
For more information
At Renovation Insurance Brokers we're driven to find a solution to meet the needs of any renovator no matter how unusual the requirement. If you're contemplating a project on the continent, even one in southern Europe, please don't hesitate to contact us.
We will gladly do what we can to offer you a package which gives you the peace of mind that your assets are in good hands.