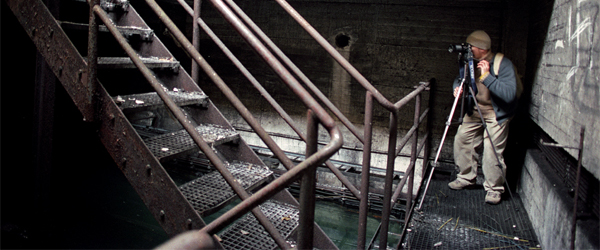 If you want to increase the size of your property, opting for a basement conversion can be a good path to go down. However, basement renovation projects bring with them a unique set of challenges.
The importance of employing professionals to work on your renovation project (along with making sure that you have the correct insurance cover) came to light recently with the news that a construction worker and a health and safety consultant have been jailed for manslaughter.
Basement conversion manslaughter case
The judge's decision came following the death of construction worker Anghel Milosavlevici. He was killed in December 2010 when the ground floor of a Victorian semi-detached house in Fulham collapsed on him whilst he was digging a basement extension. This was caused by the excavations not having been adequately supported during underpinning works.
This unfortunate event has once more driven home the importance of health and safety procedure being followed on site along with the need for adequate renovation insurance cover.
What to bear in mind when renovating a basement
So, whether you're hoping to increase your property's size by creating a completely new subterranean space under your house and garden area, or you're wanting to create your very own iceberg home by digging out an existing cellar, there are a few factors that you need to bear in mind.
Subterranean liability insurance. Before work starts on your basement conversion project, make sure that the contractor you're using (and their subcontractors) have sufficient liability insurance to allow them to cope with any structural damage that your contractors may cause – to both yours and your neighbour's properties.
Party wall insurance. Where your home is adjoined to another property you need to make sure you have adequate party wall insurance before renovation work begins. By taking out party wall insurance, this protects you against any non-negligent structural damage that may occur either to your property or that of your neighbour's in the months following completion of your renovation project.
Such damage typically happens as a result of contractor negligence, although often this is difficult to establish clearly.
Get the right people for the job! Make sure that your renovation project is a success by taking steps to employ professionals. So, from your construction workers to your health and safety consultants, make sure you've tracked down the best people for the job. Why not take a look at our Partner page for a list of professionals whose services we recommend.
We can help find the right insurance for your project
Here at Renovation Insurance Brokers, our team of insurance specialists will take the time to fully understand the details of your particular basement renovation project so that we can make sure that we come up with the right insurance cover for you.
For more information on how we can help with your project, get in touch with us today.