We don't know about you but we can hardly believe how quickly the end of this year has come around! Join us as we take a trip down memory lane in remembering some of our highlights from 2014.
It's fair to say that this year has been a particularly good one for us. Not only have we had the pleasure of being involved in the insurance underwriting process for some high profile (not to mention fascinating) renovation projects, we've also expanded our team by two members – one of the canine kind and one human.
Along with looking back at the year that's been, we'd also like to take this opportunity to thank you for all your support. We look forward to working with you again in the New Year.
Renovation Insurance Brokers: our best bits!
– Broker portal. This year saw the introduction of our brand new quick quote system for brokers. This has been a very welcome addition, allowing our brokers to obtain renovation insurance quotes for their clients even more quickly whilst also helping us to streamline our processes even further.
Interested in using the quick quote system for yourself? Take a look at this article on how to use the Broker Portal for more information on how it works and to request login details.

– New team members. This year we were pleased to welcome two new members to the Renovation Insurance Brokers team: Hayley and Jessie. Hayley our resident marketing expert comes with a wealth of experience and has been doing a sterling job of taking our marketing strategy to the next level – helping us send our first ever email newsletter out.
If you'd like to be included on our mailing list, get in touch with us!
As for Jessie, the black Labrador puppy, she's really taken to her role of being the eyes for one of our team member's dogs who's sadly gone blind. However, Jessie hasn't yet been trained to make the perfect cup of coffee or use the photocopier. Rest assured, training Jessie to do these things is on our list of New Year's resolutions!
– Charitable work. Here at Renovation Insurance Brokers, we like to do our bit for good causes. So, whilst we've continued to show our support for the great work that Grief Encounter and Rise Africa UK do, this year we've added yet another charitable organisation to our roster: The Game and Wildlife Conservation Trust (GWXT).
The GWCT is a terrific charity that works alongside famers, landowners and government policy makers to help promote the British countryside's biodiversity. To find out more about the different charities that we support, please take a look at our Good Causes page.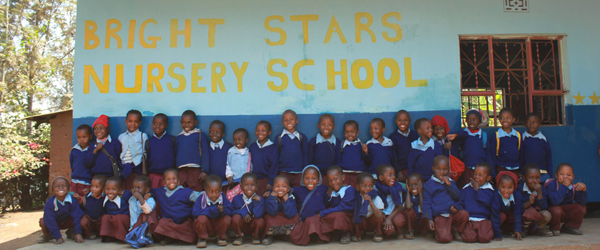 – Keeling House. In this line of business we come across our fair share of unusual projects in need of renovation insurance. One such project came in the form of Keeling House whereby our client needed insurance for the renovation of an enormous concrete water tank on top of this 16-storey Grade II* listed Brutalist-style block of flats.
Due to the building's listed status, its urban location and the issue of contractors working at height, the Keeling House project posed various challenges. It was, nonetheless an extremely interesting insurance project for the team to underwrite.
– South of France. This year also saw us enjoy a surge in renovation insurance requests for properties on the Continent. For instance, back in September we began the underwriting process for a fantastic (not to mention, complex) project in the south of France.
If you're thinking of renovating your property in the south of France, we suggest you take a look at this article for more information on the challenges of renovating in France.
In summary: 2014
Watching Renovation Insurance Brokers really go from strength to strength this year has made 2014 such a fantastic year for us. We're now really looking forward to seeing what 2015 in store!
From all of us here at Renovation Insurance Brokers, we hope you have a happy, healthy and prosperous New Year.