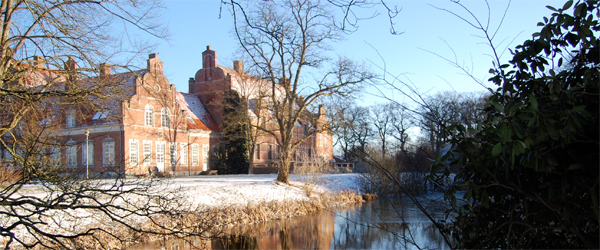 When do you think the best time of year for starting your property renovation project would be? Many people assume that it's preferable to renovate as much as possible over the summer months, but is this really the case?
Despite the number of people believing that beginning their renovation work over the summer is best, here at Renovation Insurance Brokers we find that the only (ever-so-slight!) lull in the amount of underwriting work we experience all year often occurs at some point during the summer. So, when is the optimum time to begin renovating your property?
Is it better to renovate in summer, or winter?
– It depends on your contractor. If you're using a contractor (especially a highly-skilled contractor such as those listed on our professional partners page) the truth is, you may not have as much of a say as you'd imagine over when work begins! Most likely, you'll need to work around when your contractor of choice is able to begin work.
In general, summer tends to be the busiest time for contractors – not least because construction industry workers may also want to take a holiday over this time. So, whether or not you'd prefer to start renovating in summer or winter, this may depend entirely upon the contractor that you use. That's why we always recommend securing the best people for the job as early on as possible in your project.
– Timber frames. If your renovation project requires work on, or the addition of, a timber frame, you need to bear in mind that the timber for your frame will have quite a high wood moisture content.
This shouldn't cause too much trouble though, even during the winter months, since once the timber frame has been erected (even where it's particularly icy or rainy during this time) and you're beginning the process of putting up the brickwork, the ice will soon melt and the frame will dry out – albeit slightly more slowly than it would have done during the summer months.
What you have to be aware of though is the fact that, often when timber has absorbed moisture, this causes it to expand. This means that where timber has previously been soaked through with rain water it may then shrink after drying out – which may cause a few superficial cracks along wall joints.
– Groundwork. Thought that doing the groundwork (site clearance, foundations and drainage) was best done in the summer? Think again! If anything, these works are best carried out in the winter months.
When it comes to clearing the site, this is made much easier in colder seasons when most of the vegetation has died – meaning there's far less to clear away. Digging foundation trenches can also be helped by the cooler weather as the trench walls are less likely to cave in, thanks to the stiffness that the frost offers them during the winter months.
– Brickwork. When bricks are wet, this makes them much harder to lay and can cause the finish not to look as neat as desired. Plus, where rain falls soon after you've laid your bricks, the water could end up washing out some of the mortar. This is also the case for any mortar on the spot board which could get diluted along the way during the bricklaying process.
Bricklaying tends to be the area that's most affected by rain since there are many different stages of a project which require bricklaying. In order to keep up the progress (even in spite of long periods of rainy weather) you could always look at ways of protecting your bricks from the rain.
For instance, investing in some tarpaulin sheeting to cover the scaffolding and weatherproof your building to keep the rain out.
Summer vs winter renovation: which is best?
As you can see, although some types of weather (which tend to be associated with the different seasons) may affect certain aspects of your renovation works, it's not something that, as a renovator, you should get overly hung up about.
Plus, what with the British weather being notoriously unreliable, even if you've planned to start work in summer to coincide with the warmer, drier weather, there's no guarantee that you will see any sign of such weather!
Thankfully, British weather tends to be pretty mild all year round which makes it easier to find ways of working around any unexpected weather – without too much delay to your renovation project.
For more information about insuring your renovation project, contact us today. Our team of insurance specialists will be happy to help find the right renovation insurance package for you.