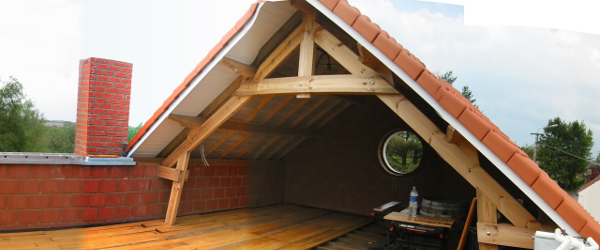 Trade magazines are an important source for trends which will become dominant in our industry in the near future, so of course we keep a close eye on them. It is with this in mind that an article from the heating and plumbing world's monthly bible (HPM) caught our attention. The article claimed that: 'Homeowners set to spend £6 billion on property upgrades'.

This figure is confirmed by research from the Federation of Master Builders (FMB), which predicts that a staggering £6 billion in projected property works is planned annually over the next three years. This equates to a third of UK homeowners looking to make renovations and improvements on their home in the next few years. Depending on the focus and activities of your business, some of that money could be flowing through your hands!
Obviously some families will choose to renovate and extend their current homes, but there will be others who will opt to move into bigger homes or into more expensive neighbourhoods. Hence, there is a need to keep a tab on investments and renovation projects in up and coming neighbourhoods and sections of our towns and cities.
One of the contributing factors in the huge step towards home improvements is the difficulties offspring have in 'getting on the property ladder'. For quite a while, it's been the common view that London properties have been moving further and further out of reach for first time buyers, but now this seems to be extending to other parts of the country. With the spread of the commuter belt, Yorkshire becoming 'cool' and Dorset gaining attention, it seems nowhere is safe from rising property prices. Even Kirstie Allsop, the queen of property programmes, says getting on the property ladder "has never been, and never will, be easy".
This has pushed homeowners to put the family first, and as Brian Berry, chief executive of the FMB, said:
"We have seen a rising trend of multi-generational households – with grown-up children opting to stay with their parents while they save money for their own homes – this study suggests more than a million homeowners across the country want to build extra space as their children are unable to fly the nest."
In previous blog posts we have discussed how adding major conversions, refurbishments and extensions can increase the purchase value of a property. The figures show that within the £6 billion of estimated works, more than 40% of these are set to be major refurbishments, including home extensions, with loft conversions and conservatories accounting for 38%, both of which add extra space onto a property.
For property investors, these figures are worth reflecting on – to spot any trends that could impact your business, whether in the way of choosing where to focus your investments or predicting which sorts of properties would be in high demand in the coming times. If a branch of your business includes working with homeowners who are set to invest in property renovation over the next three years, take a tip or two from this guide to ensure your renovation project is a success. Also, check our knowledge base for information on insuring the properties you are currently renovating.
[Photos by khaane]