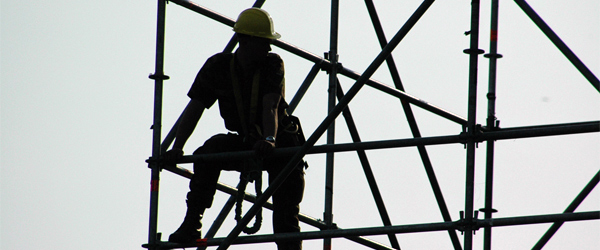 Everyone would like to think that their renovation project will run to time. More often than not though, this isn't the case.
Whether it's due to bad weather conditions, changes to planned works or contractor insolvency, there are many reasons why your carefully planned renovation project might not run to schedule.
Experienced renovation insurance professional, Matthew Dover, tells us: "Typically, around 85% of renovation projects end up overrunning and a good portion of these will overrun badly."
Almost without exception, the majority of renovation projects take longer to complete than anticipated. As a general rule of thumb, adding 20% more time to your original duration of works estimate will give you a more accurate time scale with which to work.
By being more realistic about how long your renovation project is likely to take, you're less likely to end up needing to extend your insurance cover once you've taken it out.
The cost of extending your insurance cover
Although it's possible to extend your renovation insurance cover when works look set to overrun, doing so can be an expensive process. This is due to the fact that, the closer your renovation work comes to completion, the higher the risk associated with your project.
As you near the end of your works, you're putting in all those extra fixtures, fittings and finishing touches that really add value to your property.
If anything were to happen to your building in the latter stages of the project, it will prove much more costly to rectify. There is a general perception that the time of highest risk for an insurer is during the structural phase. This is not the case.
As the fixtures and fittings go in and the plumbing works take place, the risk of fire and escape of water increases significantly and the value of any claim is guaranteed to be higher due to the fact that much of the works have been incorporated into the building.
Consequently, this added risk is reflected in an increased monthly cost associated with extending the cover beyond the original anticipated date of completion.
How to avoid extensions to insurance cover
The best way to avoid having to extend your renovation insurance cover is to be realistic from the outset about how long your project is likely to take.
Of course, it is probably impossible to know when practical completion will be achieved, but it is almost always fair to say that the project will not be finished by the earliest estimated date. So, for example, if your contractor has indicated a 6-9 month build, it is more likely that the project will take at least 9 months to complete.
Another effective way to avoid such situations is to work with a specialist insurance broker from the outset. Renovation specialists have a wealth of experience which will mean you get the best advice and the right cover at the right price.
When to involve your insurance broker
In the unfortunate circumstance that your project does end up overrunning, it's always best to contact your insurance broker about your situation as soon as works look likely to be delayed.
By keeping your insurance broker in the loop at all times, you stand the best chance of ensuring ongoing cover at fair and reasonable terms.
More information
To learn more about the costs of reinsuring your overrunning renovation works, please don't hesitate to get in touch with us. Our team of renovation insurance specialists are always more than happy to help with your queries.
Otherwise, take a look at our handy Knowledge Base where the duration of works section provides even more advice.