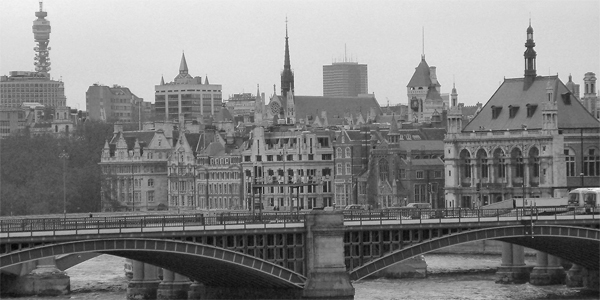 This weekend will see more than 800 of the capital's architecturally-fascinating buildings open their doors to the public as part of Open House London 2014. Which properties are top of your to-see list?
Launched back in 1992, Open House is a small, not-for-profit organisation that seeks to "promote public awareness and appreciation of the capital's building design and architecture." By giving the public free access to many of London's architectural wonders (whose doors are normally shut to the public) Open House hopes to spark people's interest in and awareness of architecture.
Now in its 22nd year, the Open House project (taking place Saturday 20th and Sunday 21st September 2014) has been such a success that the initiative has been rolled out to over 20 different cities worldwide.
Boasting a variety of buildings (from schools and offices to private homes and historic landmarks) this year's Open House weekend offers a great mix of informal Q&A sessions with architects, walks and guided tours around London's open buildings.
What's more, with a great range of Open House Junior family activities to keep your little ones happy, there really is something for everyone!

So, whether you're looking for inspiration for your next renovation project or you simply fancy a wander round other people's houses, we couldn't recommend getting involved in this year's Open House event highly enough.
To make the most of this annual, free, architecture festival, why not download the handy Open House 2014 app? Please do be aware though that some of the more popular buildings open to viewing require advanced booking:
In the meantime, take a look at our top three property-viewing picks from Open House London 2014:
Which buildings should you visit at Open House London 2014?
1. Hornsey Town Hall: As we have quite a few fans of BBC drama The Hour at Renovation Insurance Brokers HQ, we couldn't not include this beautiful Grade II* listed building where both series of the popular TV programme were filmed. Built back in 1935, this building boasts stunning, marble staircases and wood-panelled rooms.
Don't worry if you don't manage to catch a glimpse of this building over the weekend though as it will be undergoing renovation soon before reopening as an arts hub.
Tours run at 10:30, 11:15, 12:00, 12:45, 13:30, 14:15 and 15:00 each day this weekend. Please note though that you need to pre-book your viewing of Hornsey Town Hall by e-mailing hornseytownhalltrust@gmail.com
2. 44 Willoughby Road, Hampstead: This contemporary, open-plan, studio house was shortlisted for a prestigious RIBA award in 2012 – thanks not only to its striking 'floating box' design with gardens on each level (and mesh screens for maintaining privacy) but also its sustainable design. Such sustainable features include a heat pump and PV panels.
Tours around 44, Willoughby Road operate on a first-come basis and run at regular intervals throughout the house's opening hours of 13:00-17:00 on Saturday 20th and 10:00-13:00 on Sunday 21st.
3. The Leadenhall Building: More commonly referred to as 'The Cheesegrater' due to its distinctive angled shape, this is in fact London's tallest building –standing at an impressive 224m and 46 floors high.
Developed by British Land and Oxford Properties, this stunning office tower is the centrepiece of this year's London Open House weekend. It's also the first time that this building has been open to the public – as such particularly long queues are already being expected at this building's doors!
Entry is on a first come basis and you may have to queue to gain access. The Leadenhall Building will be open from 10:00-17:00 on Saturday 20th and 10:00-16:00 this Sunday 21st.