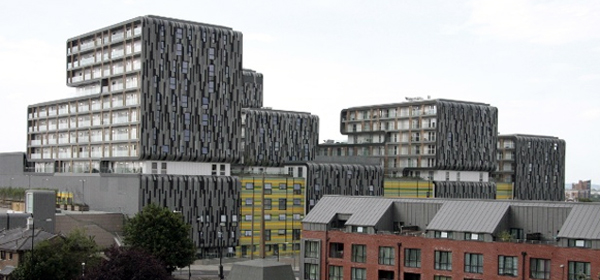 This year's Carbuncle Cup 'winner' is Woolwich Central. Does this construction really deserve the dubious accolade of being the UK's worst building though?
Designed by architect Sheppard Robson, the south-east London building is home to a Tesco Extra and some 189 apartments. Its six interconnected blocks that rise up 17 storeys high fought off stiff competition from Broadway Malyan's Vauxhall Tower, 3D Reid's Trinity Square and BDP's Unite Stratford City to claim first 'prize'.
According to the competition's judges, the building project is "overtly militaristic, defensive, arrogant and inept."
What is the Carbuncle Cup?
Launched in 2006, the Carbuncle Cup is an award that's organised by architectural website, Building Design. Each year a panel of judges chooses which building is the ugliest to have been built in the UK within the past 12 months – based on nominations from the general public.
Previous 'winners' have included UCL's new student accommodation block and Salford's MediaCityUK. Take a look at our Carbuncle Cup board on Pinterest to see some of the previous years' contenders.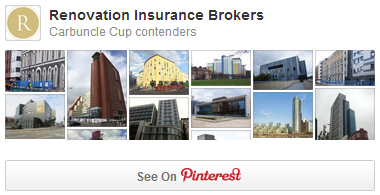 We spoke to Renovation Insurance Brokers team member, Matthew Dover, to hear his thoughts on the competition.
He told us that: "Contemporary architecture is never appreciated in its time. The Victorians hated Victorian architecture and the Georgians disliked Georgian architecture. It makes you wonder how many of these Carbuncle Cup prize-winners will come to be lauded for their architectural design in years to come!"
Matthew also let slip that he rather likes the 'brutalist style' architecture of Birmingham Central Library, which is due to be demolished later this year.
Whatever the outcome of this year's Carbuncle Cup, we're certain that the feelings of embarrassment by the architectural practices in the running have been somewhat outweighed by the extra publicity their firms would have received, following the outcome of this parody of RIBA's Stirling Prize.
Photo Credit: Building Design