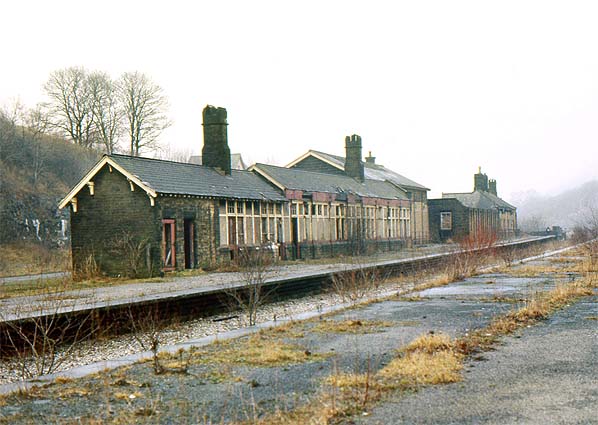 Unusual properties can make extremely fulfilling renovations. We've written before about all kinds of unique buildings, from churches to windmills and lighthouses. Today we'll be discussing another, less obvious choice of renovation – disused railway stations.
www.disused-stations.org.uk is an incredible resource for anyone with an interest in closed rail stations. The website currently lists 1, 919 disused stations in the UK, including the Isle of Wight and the Channel Islands. Some listings include rich historical accounts of the station, others have much less information – but few list any details of who now owns the property. Nonetheless, the site is a good starting point for researching disused stations, whose ownership can then be checked with the land registry. You can also use websites or estate agents who specialise in unusual properties. However, rail stations rarely come up for sale, and any being sold through typical routes will be snapped up quickly, so you may have more luck approaching the owner of a particular property directly.
Having found a property for sale which you are interested in, you should check its status with both the owner and the National Heritage List for England (or the equivalent for your area). Many railway stations, even disused ones, are listed buildings, which can have a big impact on the scope and type of renovations you are legally permitted to carry out. Don't be put off by this, but do be aware of it, and consult your local authority to find out exactly what restrictions apply to the property. Whether or not your property is listed, the historical and architectural significance of the railway station should be a factor in your renovation plans. The station we linked to above, for example, had been owned by the same family for decades and was opened partially as a museum dedicated to local history. Owners of similar properties will likely be more keen to sell to someone who respects and appreciates the history of the station, and carries out renovations in accordance with that. This is useful to keep in mind when searching for any "unusual" properties, not just railway stations. The Railway Heritage Trust also has an interest in restoring disused stations, and can offer helpful information and potentially even grants to those planning a renovation which conserves the history of the property.
Though some disused railway stations have been disconnected from the rail network entirely, many still have rail tracks running next to them. Find out from the owner or local authority whether these are live or out-of-use, as this will also affect your renovation plans and re-sale value of the property. Depending on the outcome and any further information you receive, you should the contact Network Rail, who own most of the railway lines in the country and who place their own restrictions and requirements on properties next to the railway.
Finally, if you manage to get your hands on a disused rail station, call in a surveyor as soon as possible. Unusual properties can pose unusual problems, and you do not want to be surprised by something midway through your renovation. Network Rail and the RHT both offer guidance on their websites about surveying railway stations and their grounds.
Railway stations may seem to pose many obstacles, however, with careful research and planning, they can be incredibly rewarding to renovate and make wonderful homes. You could even win an award for your renovation.
[Photo by Disused Stations]