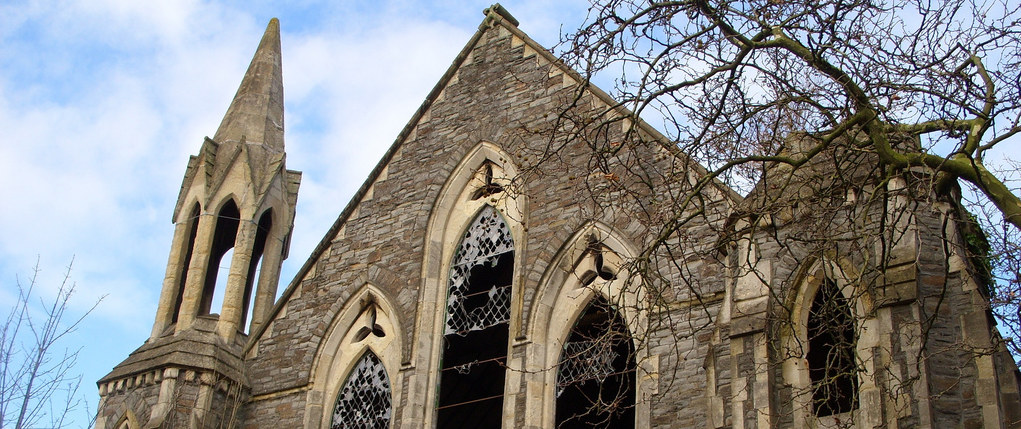 For many people churches hold a special place in their hearts, reviving heartfelt memories, conjuring up scenes of stillness and drama and eliciting a sense of belonging. To most they are timeless havens of peace and tranquillity.

Unfortunately many of these inspiring buildings fall to rack and ruin. With diminishing Sunday attendees comes diminishing church funds leading inevitably to a deconsecrated building lying broken and vacant. More and more people are looking to restore these churches and renovating them into family homes.
In 2011 a couple, Paul and Laura Baxter, converted the 10th century St Thomas à Beckett Church in Somerset into a luxury home. The renovation was filmed as part of the BBC's Restoration Home series and it followed the progress from a church that had been plagued with floods, pestilence and thoroughly neglected, into a unique, substantial family home worthy of gracing the pages of any Home design magazine.
This project was enthusiastically undertaken by the couple themselves and took a lengthy five years to complete, with Mr Baxter learning new skills and tackling a lot of the work himself.
St Michael on the Hill
Another project we must give a mention to is St Michael on the Hill at Rossendale in Lancashire, which was in an even worse state than St Thomas à Beckett, standing roofless in one part of the building, and subsequently took a colossal seven years to complete.
The owner stated: "It was far better to go in green than know what lay ahead, as there was a lot of undoing and starting again." The owners dream was to install a state-of-the-art sound system, the plan was to set mega sized speakers into the walls. The initial estimate of around half an hours work- spiralled into three months worth! Gushing water from a punctured water pipe ruined the flooring so beautiful reclaimed parquet was bought. This took two years to lay.
A lot of the original features have been retained such as the double-height space, spiral metal staircases linking the floors, cleverly constructed bedrooms out of side and back spaces and the prominently placed gargoyles, which are used to prop up shelving.
If we had to pick one feature as our favourite though it would be the tower, which is accessible via a stone spiral staircase and offers enviable 360-degree views.
The owner finds it the perfect place to watch lightning storms, whilst warming his feet on the large woodburner he cut it into four and welded back together inside the room.
Joy and satisfaction
Although church renovations can be a veritable minefield of problems the final outcome is most certainly one of incredible joy and satisfaction. To be in possession of a home that is steeped in history, bursting with character and retains it's sense of soaring majesty has to come close to a utopia of property renovation.
It goes without saying that a project of this magnitude should be covered by renovation insurance in case of unforeseen circumstances. It's an essential requirement.
(Photo by A QUIVERFUL OF FOTOS)