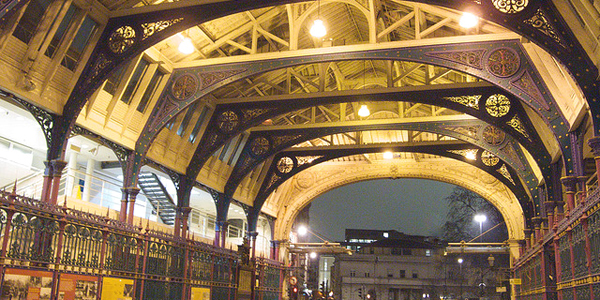 Heritage activism is a relatively new concept in the UK. What exactly is heritage activism though and what impact could this have on your renovation project?
Britain, believe it or not, has a relatively open planning system with a strong emphasis on consultation throughout the planning process. However, in recent years (due in part to the rise of social media and the power of the 'celebrity') we've seen authority being increasingly taken away from the scholarly community and expert heritage organisations.
More and more frequently, it's members of the general public who are wading in and opening up these discussions (be they related to large-scale urban renewal plans or to restoration projects carried out on heritage sites) to public debate – sometimes bringing about a change to predetermined projects.
As Loyd Grossman stated in a recent talk, held in association with the London Festival of Architecture 2014, it seems that we're now seeing 'the death of the expert' whereby (like travel and restaurant reviewers before them) social media and new technologies have allowed the masses to do their research and have their say on matters that would traditionally have been discussed only by the 'experts'.
Instances of heritage activism
Recent examples of such heritage activism include this week's last-minute halting of a £160 million planned re-development of Smithfield General Market. Following a widespread social media and celebrity-backed campaign (including the likes of actress Kristen Scott and writer Alan Bennett) the government waded in to block the project – with the Secretary of State for Communities and Local Government, Eric Pickles, saying it would 'damage…important heritage assets'.
The re-development scheme had looked set to demolish around a quarter of the existing 800-year-old market buildings to make way for a seven-storey office block. This government-backed decision to scrap the renovation and restoration scheme of Smithfield General Market flies in the face of previous support of the project from English Heritage, the Mayor of London and the Smithfield Market Tennant's Association.
A similar occurrence happened not too long ago in Shoreditch, whereby the Geffrye Museum's plans to knock down a former pub to pave the way for their planned museum extension, were thrown out by Hackney Council – following a heated meeting at their town hall, with local campaigners.
The impact on your renovation project
Although instances such as these are still few and far between, public involvement in matters of planning permission are on the rise – especially in the London area.
This means that extra care needs to be taken, particularly if you're planning on renovating listed or heritage buildings that may be of interest or sentimental value to the general public.
As such, it's crucial that you give thorough thought, (from the initial planning stages of your renovation project and beyond) to any particular groups or influential parties from which your planned works may encounter potential resistance.
How to avoid encountering heritage activism
One way of avoiding the wrath of such heritage activists is by hiring a team of reputable architects, designers and surveyors who are well versed in such matters. Why not take a look at our list of trusted partners? These are all dependable companies and individuals with whom we've previously worked and whose services we would recommend to others.
Aside from the designing and planning permission acceptance stages of your project, you will also need to ensure that you have adequate insurance to keep your renovation project and building covered throughout the duration of your works. That's where we come into help.
For more information on the types of insurance your renovation project may need, why not take a look at our handy Knowledge Base section? Otherwise, get in touch directly with us to find out how we can help with your specific renovation project.
Photo Credit: Steve Parker