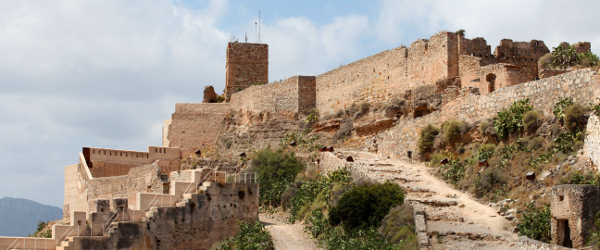 It is easy to fall in love with an unusual property, especially one that is ripe for renovation. Lighthouses, windmills, churches, castles and old schools are all properties that can easily capture the imagination.
However, as beguiling as they can be, there are some factors you should consider before you take the plunge and buy into the idea of renovating a castle, windmill, lighthouse or any other property with a long historical heritage. Remember, these types of renovation projects are as much about commitment as they are about passion.
First up, you should investigate the property to find out all you can about it. Its character will have been determined by its unique history and knowing this will help you create your plans for the property appropriately. The more you learn about the property the more you may come to love and appreciate it. You are going to be a big part of the property's next chapter, so learning about the property's past is essential if you want to decide its future!
Next, you need to formulate a plan for how you're going to turn this old property into your next investment or dream home. Begin by researching the kind of accredited professionals who will help you to bring your dream to reality. For instance, a good local architect or builder can use their knowledge and expertise to help channel your ideas into something not only workable but also within your budget. It's often the case that your dreams outweigh your budget by a significant amount, so focus on getting the essentials right first – the fancy decorations can follow later!
Here are some other factors to consider:
Listed buildings
For listed buildings which are "deemed of architectural or historic importance", get familiar with the set of restoration rules that apply specifically to the project you want to take on. The local authority will be able to confirm if the property is listed. If the intended renovation work is going to affect the character of the building, then you are going to need consent for any building work to take place, regardless of the grade of listing. This may apply to both the inside and outside of the property. This doesn't mean you can't make any changes, it just means that due consideration must be given. Remember to factor the time it may take to get all the necessary consent and permission into your plan.
Planning permission
If the property doesn't already have any existing planning permission attached to it, contact the local authority so that you can obtain everything you need for the work to be carried out. Dealing with local authorities is one of the "joys" of renovating a property and is something you may be used to already. There are also numerous building regulations that may impact your plans of restoring the property to its former glory. The best course of action is to ensure that the architect or builder who is drawing up the plans remains in constant contact with the relevant authorities and operates within the given guidelines. Also, make sure that you put in place the right structural warranty arrangements and third party wall insurance if required.
Do it yourself or call in the professionals?
If you are in the building trade or have undertaken similar projects such as this before, then you may already be skilled at renovating properties, even unusual ones! If not, then it might be a wise decision to call in the experts. There are professionals out there who know how to renovate anything – from barns to castles. The SPAB and The Building Conservation Directory websites list building professionals throughout the country. Whatever you decide to do, just make sure it's the right decision for the property and for you.
(Photo by ptogel)